TGIF: 5 activities in Bengaluru to look forward to this weekend
Here is a list of things you can do over the weekend as we have more reasons to celebrate.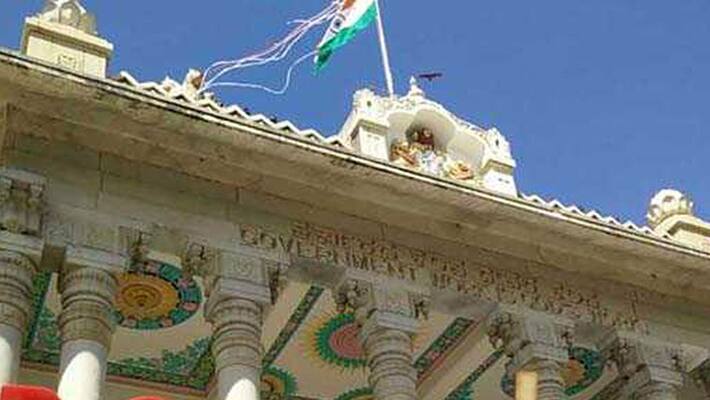 Bengaluru: It's finally Friday! Get out while you can. A whole week has passed by and there is all the more reason to celebrate as the Nation welcomes wing commander Abhinandan Varthaman back in the country. With the weekend ahead, and events galore, here is a list of how you can unwind in the city, depending on the kind of person you are, of course.

1.    Party on
A poolside Ladies night on Friday evening is apt to shed your tiredness from the week. The event is at Taj, MG Road and the entry is absolutely free. What's even more exciting is, if you miss it on Friday, you can head out on Saturday as well. Time: Friday, 8pm onwards
2.    Comic intervention
OyeStandUp Atta Galata: If your doctor hasn't prescribed you a dose of laughter already, you need to check if he has a valid license. For better jokes than this spend your pleasant Friday evening in the company of Somanath Padhy, Mohit Sharma and Anand Rathnam at Atta Galatta. Price: Rs 300. Time: Friday, 8pm onwards

3.    Travel while you sit
Tea & Travel Stories with Susmita Das Gupta, tea artist. Sip few cups of tea while you hear travel stories from 5 of the main tea growing regions of India - Darjeeling, Assam, Munnar, Coonoor & Kangra - shared over cups of tea coming from these regions and paired with 5 gourmet snacks. Place: Hyatt Centric, MG Road. Price: Rs 990.
 
4.    Fighting exam fear
Writing Exams Without Fear with Smita Mujumdar. If you have a child, you know that exams are either ongoing or around the corner. You can take this opportunity to indulge yourself in a workshop that is divided into two sessions; one session for parents, and one for children. The workshop talks about identifying stress, how to cope with it, and how to get through exams. Time: Sunday 3pm. Location: Lahe lahe, HAL 2nd stage
 
5.    The artist in you
Acrylic Painting workshop by The Living Walls: These nothing more destressing that making art. If you're the artistic type, you could find yourself learning the acrylic painting art and make impressive artwork.  In this workshop, you will learn the process of making beautiful art with different shapes & techniques.  Time: Friday 6pm. Duration: 3 hrs. What's more, you can carry home a beautiful art work/craft that you created.
Last Updated Mar 1, 2019, 4:59 PM IST