SRK birthday special: Check out the craziest things fans have done for the actor
Shah Rukh Khan has done more than 80 movies and has a fan following across the globe. You will be stunned reading at some of the craziest things his fans have done for him. Check it out now right here.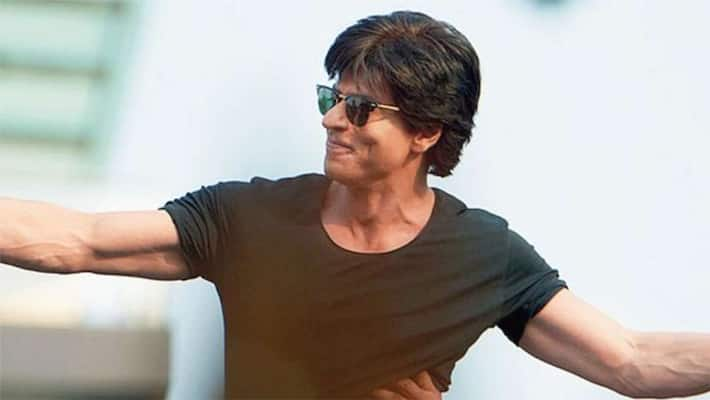 Shah Rukh Khan is one of the richest stars in the world. He has earned the love, respect of millions of fans and is a superstar in every way. There have been some fans who have gone overboard to show their love for the star. Do you think the only craziest thing fans have done is just wait for hours outside his Mannat residence to meet him? Read below, to know about a few crazy things fans have done for the king of romance.
A fan takes a dip in SRK's pool
When SRK was promoting his movie Fan, an obsessive fan had once broken into his house and took a swim in his private pool. As the fan was leaving, he was caught by SRK's security guard asked him why did he break in to which the fan replied that he wanted to bathe in the same waters SRK bathed. This is crazy, isn't it?
A fan has SRK's posters in his entire home
There is a fan named Vishal Singh who likes addressing himself as Vishahrukh Khan. His entire home and medical shop is covered with posters of the actor. He has even named his kids Simran and Aryan. Vishal had driven 1300 kilometres to Mumbai with his family and spent time outside SRK's home to catch a glimpse. Isn't that crazy?

Lady buys land on the moon for the actor

The actor himself had revealed that there is this Aussie woman who purchases land on the moon for the actor every year. She has purchased several acres of land. The actor is in touch with this fan via e-mail. Also read: Aryan Khan in Mannat: Fans celebrate on the road, Twitter goes on a frenzy
Fan from Bangladesh

A fan named Mehjabeen Erum Alim from Bangladesh reportedly had spent  USD $3300 to go to Malacca to meet SRK who had just smiled and signed autographs. This does make one wonder if all the cash was spent just to catch a glimpse of the star? Also read: Shah Rukh Khan's son Aryan Khan might leave Mannat after Diwali; read this
Last Updated Nov 1, 2021, 11:00 PM IST