Soldiers left in awe when asked for selfie with Sandalwood actor Yash
Soldiers who spotted Rocking star Yash at the airport requested him for a selfie. But the actor's statement left them surprised. What did Yash tell them? Read on…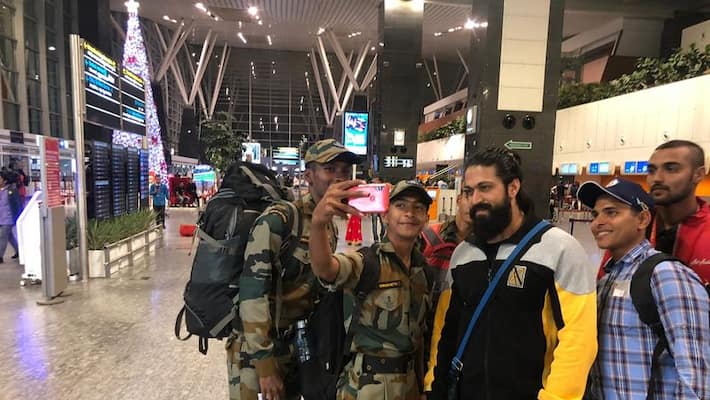 Bengaluru: KGF superstar Yash is always in the limelight and creating headlines with his acts. One such act of his has now earned him more fans. Yash, known for his direct talk is mostly omnipresent amidst his fans and is happy to interact with them whenever the opportunity arises.
His down to earth nature has been hailed by fans and the actor believes he can grow as an actor with the love and support from his fans.
Upon returning from a shooting schedule, Yash bumped into some fans at the Kempegowda International Airport in Bengaluru. Well, they were not some ordinary fans but soldiers who requested a selfie with the Rocking star. The soldiers were returning to their camps when they sighted Yash at the airport.
At the sight of Yash, the soldiers ran up to him and requested him for a selfie. However, to their surprise, Yash insisted that he should be the one taking a selfie with them.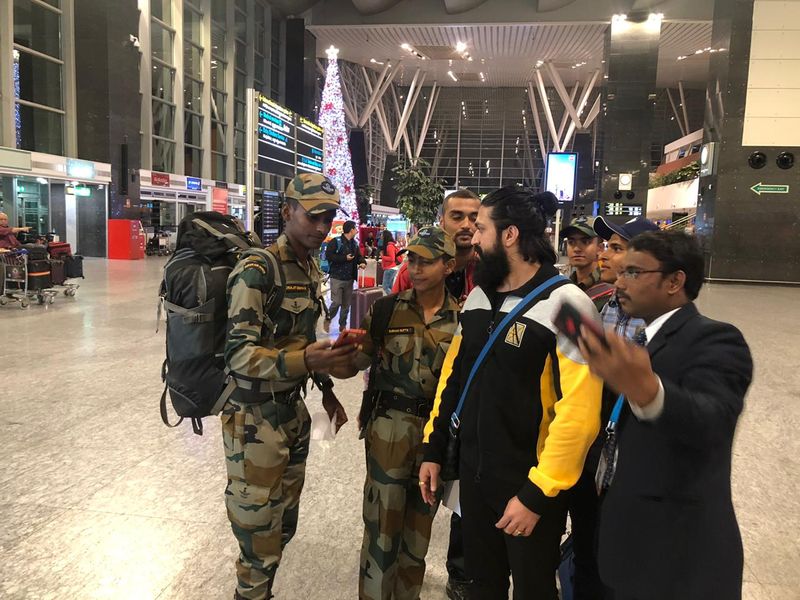 Yash said, "Sir, we need to ask you for selfies. You are the real heroes of our country. It's our fortune to take selfies with you (soldiers). We are nothing when compared to you."
After taking selfies, Yash was seen saluting the soldiers to which the soldiers too returned his salute. These photos have now gone viral on social media and Yash's fans are hailing his simplistic act.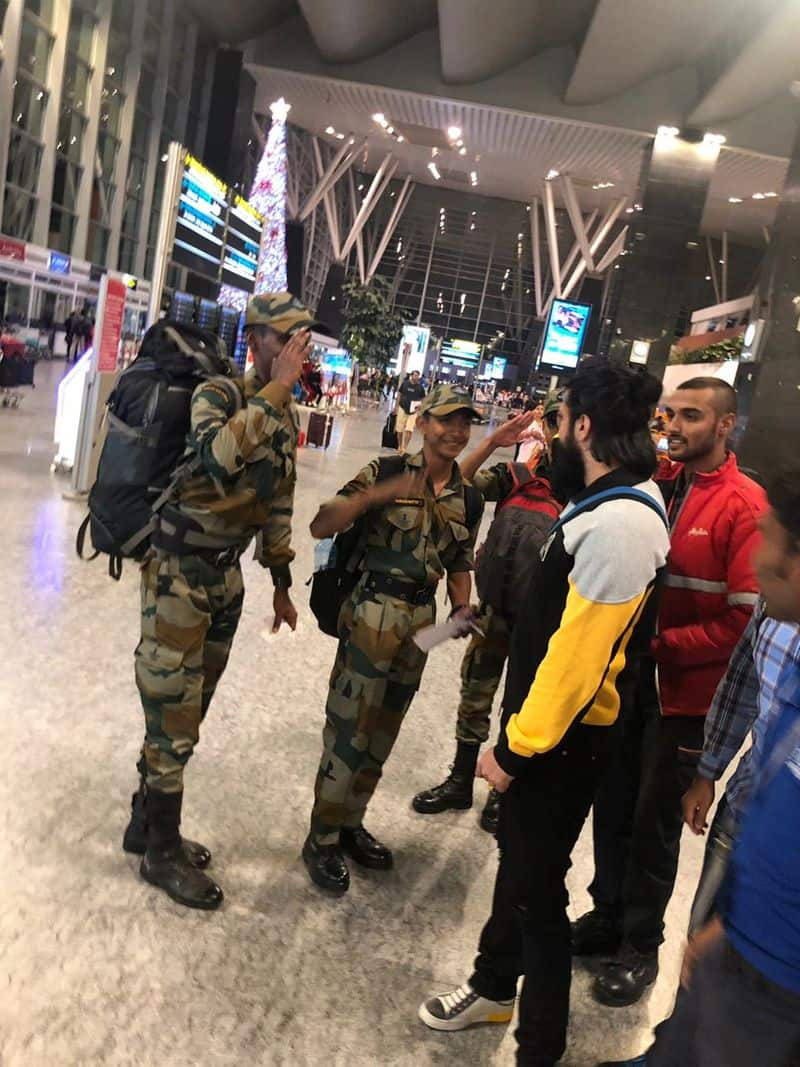 Yash recently made a statement regarding his daughter Ayra. She has been hogging the limelight since her birth and has been exposed to media at a very young age. With superstars Yash and Radhika Pandit as her parents, Ayra is always under media lenses.
Last Updated Dec 19, 2019, 5:17 PM IST