Sidharth Shukla death anniversary: Remembering the late actor through his best moments in Bigg Boss 13
Remembering Sidharth Shukla: His journey from TV to Bigg Boss 13, cherished moments with Shehnaaz, Rashami, and Asim, and his bold persona. A tribute to a multifaceted talent and beloved soul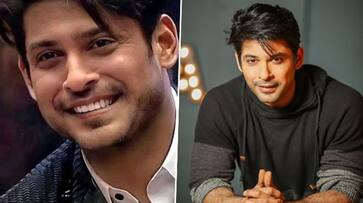 The Day serves as a grim reminder of the young-talent and promising actor Siddharth Shukla's untimely death 2 years ago. The Bigg Boss 13 winner was loved by fans and people from the film fraternity because of his humble, down-to-earth nature. 
A Multifaceted Talent: Sidharth Shukla's journey to stardom began with his role in "Balika Vadhu," where he charmed audiences as the boy-next-door. He also played a significant role in the film "Humpty Sharma Ki Dulhania." Despite sharing the screen with lead actors Varun Dhawan and Alia Bhatt, Sidharth's presence left a mark. Notably, he represented India in the World's Best Model contest in 2005, emerging as the winner against contestants from various continents.
Bigg Boss 13 and Memorable Moments: Sidharth's most notable venture was his participation in Bigg Boss 13, hosted by Salman Khan. The reality show showcased some unforgettable moments that resonated with his fans.
The SidNaaz Connection: Inside the Bigg Boss house, Sidharth's bond with Shehnaaz Gill captured hearts. Their camaraderie and chemistry gave rise to the beloved nickname "SidNaaz." The ups and downs they experienced, from joy to tears, endeared them to audiences. Sidharth's untimely demise was not only a heartbreaking loss for his family, friends, and fans, but also deeply affected Shehnaaz.
Bittersweet Relationship with Asim Riaz: Sidharth and Asim Riaz's dynamic journey on Bigg Boss was nothing short of a rollercoaster ride. Initially close, their friendship strained, leading to intense disagreements that even required intervention from Salman Khan and Rohit Shetty. Despite their conflicts, Asim expressed his respect and admiration for Sidharth after his passing, highlighting the bond they eventually rekindled.
Unforgettable Chemistry with Rashami Desai: Before their appearance on Bigg Boss 13, Sidharth and Rashami Desai shared an on-screen romance in "Dil Se Dil Tak." During a task in the house, they recreated a romantic sequence from their show, showcasing remarkable professionalism and sparking emotional connections among viewers. Rashami's poignant tribute on social media after Sidharth's passing revealed the depth of their connection.
Rita Ma's Heartwarming Appearance: Sidharth's mother, Rita Shukla, made a heartwarming appearance on Bigg Boss 13, bringing smiles to his face and the house inmates. Fondly referred to as "Rita Ma" by netizens, she continues to receive love from fans, reflecting her dignified and graceful presence.
ALSO READ: Jawan trailer at Burj Khalifa: Shah Rukh Khan's witty response to fan booking an entire restaurant to meet him
Sidharth's Bold Persona: Known for his candid nature, Sidharth's outspoken moments on the show stood out. His assertion that he didn't come to the house to make superficial relationships resonated with his authenticity. His memorable quotes, such as "Akela Tha Akela Hun Akela Rahunga," showcased his strong individuality.
A Lasting Tribute: Sidharth Shukla's untimely demise left an indelible void in the hearts of those who loved him. On this anniversary, we extend our heartfelt prayers for strength to his family, friends, relatives, and fans. May his departed soul find eternal peace.
ALSO READ: Ram Kapoor turns 50: 'Neeyat' star inspires fans with his weight loss journey; sheds 30 kgs
Last Updated Sep 1, 2023, 10:05 AM IST