Shah Rukh Khan copies Libyan dictator Gaddafi; hires lady bodyguards to protect him
Shah Rukh Khan always roams around with female bodyguards and the reason is quite interesting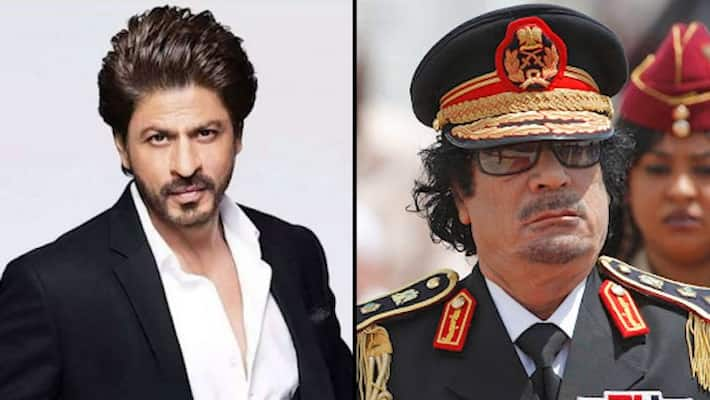 Bollywood superstar Shah Rukh Khan is popular in India and outside the country too. He has a huge fan following in different parts of the world. Last year, a special episode of David Letterman's show featured Shah Rukh on Netflix, highlighting the superstar's personal life.
In their candid conversation, the two talked about family, films, fans and what not! And Shah Rukh even revealed that he is learning to cook Italian food for his fans.
On his 54th birthday, the actor shared some vital information about him and gave some advice to young actors. He said that a star should always smell good and look amazing because several fans hug them and have expectations from them to be perfect.
Shah Rukh also revealed that he has lady bodyguards to protect him from female fans and their nails. To that, the host said the only famous person who had lady bodyguards was Libyan dictator Muammar al-Gaddafi.
Take a look at the video, where King Khan explains why he has lady bodyguards.
Last Updated Mar 19, 2020, 9:39 AM IST