Sandalwood's Lose Mada Yogi and Sahitya to be parents soon
Sandalwood actor Lose Mada Yogi put up a photo on Instagram sharing news that he is going to be a father soon.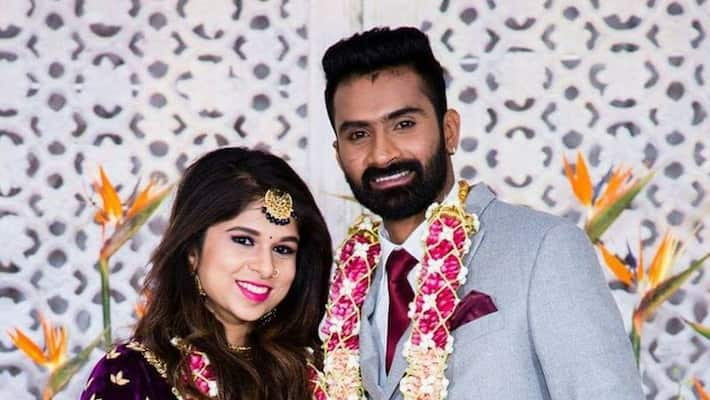 Bengaluru: Lose Mada Yogi posted a photo of his wife Sahitya with the clothes of  a child on Instagram. The caption read: "You and a MINI you is all I ever wanted. It's happening soon." The fans are congratulating the actor on becoming a father.
Yogi is known for his performances in movies like Duniya, Ambari, Sidlingu, Hudugaru and other more. He tied the knot with his long-time girlfriend Sahithya on November 2, 2017, in Bengaluru.
Yogeesh Kumar is fondly known as Lose Mada Yogi after his role in his debut movie Duniya. Yogi and Sahitya were living in the same neighbourhood. The couple became acquainted with each other twelve years ago. Yogi fell for Sahitya and had proposed to her, but she had rejected him then.
However, things became different when they became friends and started understanding each other. Sahitya is an IT professional.
The marriage was a grand affair with Shivarajkumar, Puneeth Rajkumar, Raghavendra Rajkumar Ambareesh, Upendra, Rangayana Raghu, Prajwal Devraj, Chiranjeevi Sarja amd also then chief minister Siddaramaiah blessing the couple.
Last Updated Mar 13, 2019, 7:26 PM IST