Sandalwood Rocking Star Yash's nickname for daughter becomes social media rage
Yash and Radhika will name their child when the baby turns five months old. With two more months to go, here is what Yash calls his daughter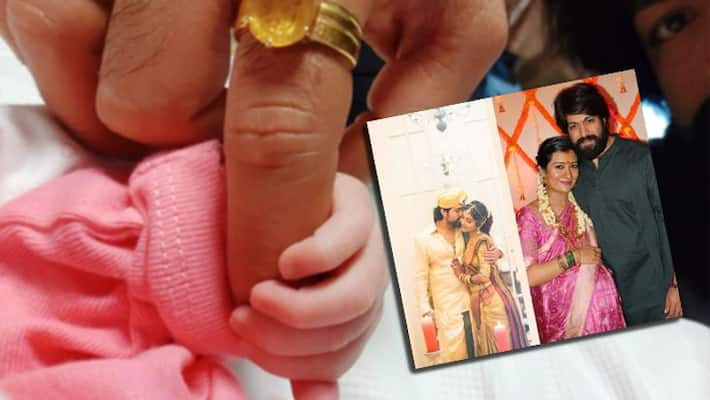 Bengaluru: Yash and Radhika will reportedly take time to name their daughter. But one can't not call their daughter at all, especially after spending almost every day of three joyous months with her. After much digging, we finally have news of Yash's nickname for his daughter and fans certainly can't get enough of it.
Sources say that Yash has many nicknames for his daughter, but his favourite of all is 'Rasgulla', Yes, Yash calls daughter Rasgulla. Surely, every moment spent with the precious one is sweet.
Fans were busy naming the power couple Yash-Radhika's daughter Yashika, Rashi among other names. But the couple have decided to name their princess when she is five months old and have been mum about the official name they have thought for their child.
Yash and Radhika became parents to a daughter on December 2. Radhika gave birth to the baby at a private hospital in Bengaluru. After initial photos of the new born in the hospital was released the couple have not shared any photo of their daughter, keeping fans in wait for a glimpse of the starlet.
Last Updated Mar 7, 2019, 11:44 AM IST