Sandalwood drug racket: As CCB makes more inroads, here's a list of celebrities involved in the case
As the Central Crime Branch (CCB) has made progress in the drug controversy that has rocked Sandalwood, here are celebrities who are involved.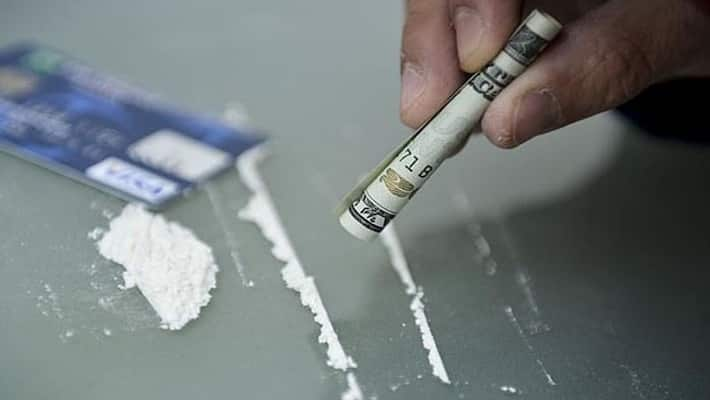 Bengaluru: Sandalwood drug bust may lead to more celebrities being questioned, however here are the names of few celebrities in the list which was least expected.
Ragini Dwivedi, the actress who became a sensational hit after she was roped in Sudeep starrer and Tamil's Singam remake Kempe Gowda, shocked the Sandalwood as she became the first in the Kannada film Industry to be involved in the drugs controversy.  
The actress's house was raided and then brought to CCB office on Friday (September 4) and arrested by the same evening.
The second name that sent shock waves to political circles is, name of late minister Jeevraj Alva's son Aditya Alva in the controversy. His name was mentioned in FIR.
He also happens to be brother-in-law of Bollywood actor Vivek Oberoi and this may cause discomfort to the actor's family as the investigation progresses.  
Another name that will now put many socialites and expats living in the city and other parts, is Delhi based event organiser Viren Khanna.
Viren (33), got into the party circle immediately after his college days from Bengaluru, opened his own venture and his idea was to make money through hosting entertainment and lavish parties.
As per sources, drugs were consumed in his parties by those who attended. As he has a Facebook page dedicated to expats, he is referred to as 'Bengaluru King of Expats'.
The police after getting leads from last month's raid where they seized 204 kg of ganja, arrested Ravishankar, a clerk at Jayanagar RTO who has been accused of consuming and also supplying drugs.
Also watch:  Bengaluru drug racket: Police unable to locate resort where Bineesh Kodiyeri attended party in Kerala
Based on the evidence, they found his links with actress Ragini and sent notices to her to appear before them on September 3. On Friday midnight based on links from Ravishankar, the CCB held another actress Sanjanaa's aid Rahul Shetty at 1 am in connection with the case.  
Rahul is a realtor and claims to be interior designer. He also has a Casino and is said to have taken celebrities to his Casino in Sri Lanka.
The CCB police may send more notices to others involved in drug consumption and circulation. However, the list does not stop just in the film industry, it may throw up surprises as names of politicians and businessmen may come to light.
As per sources two more female actresses' names are also doing the rounds.
A FIR has been filed against 12 people in connection to the drug mafia so far and according to the police one of the accused Shivaprakash also called as Chuppi is the main accused and will be arrested soon.
The other people named in the FIR include Prashant Ranka, Vaibhav Jain, Loum Pepper Samba -- a Nigerian, Prashant Raju, Ashwin alias Boogie, Abhiswamy, Rahul Tonse and Vinay and the cops are probing their involvement in detail.
Last Updated Sep 7, 2020, 11:11 AM IST