Samantha Ruth Prabhu in Bhutan: Actress enjoys Bhutanese hot stone bath called 'Dotsho'
Actress Samantha Ruth Prabhu shares her amazing experience using a traditional Dotsho hot stone bath in Bhutan, known for its health and therapeutic properties. Check out her pictures
Samantha Ruth Prabhu just updated her followers on social media about her experiences during her current trip to Bhutan. The Majili actress shared a story on Instagram featuring herself in a traditional Bhutanese hot stone bath, known as a "Dotsho," and other videos of the breathtaking slopes of Mount Everest.
Samantha is seen unwinding in the hot tub in the video, filled with water heated by hot stones found in the riverbed. The actress from Citadel reveals that dotsho, which offers several health advantages, is a common wellness routine in Bhutan.
Samantha wrote about the advantages of a hot stone bath: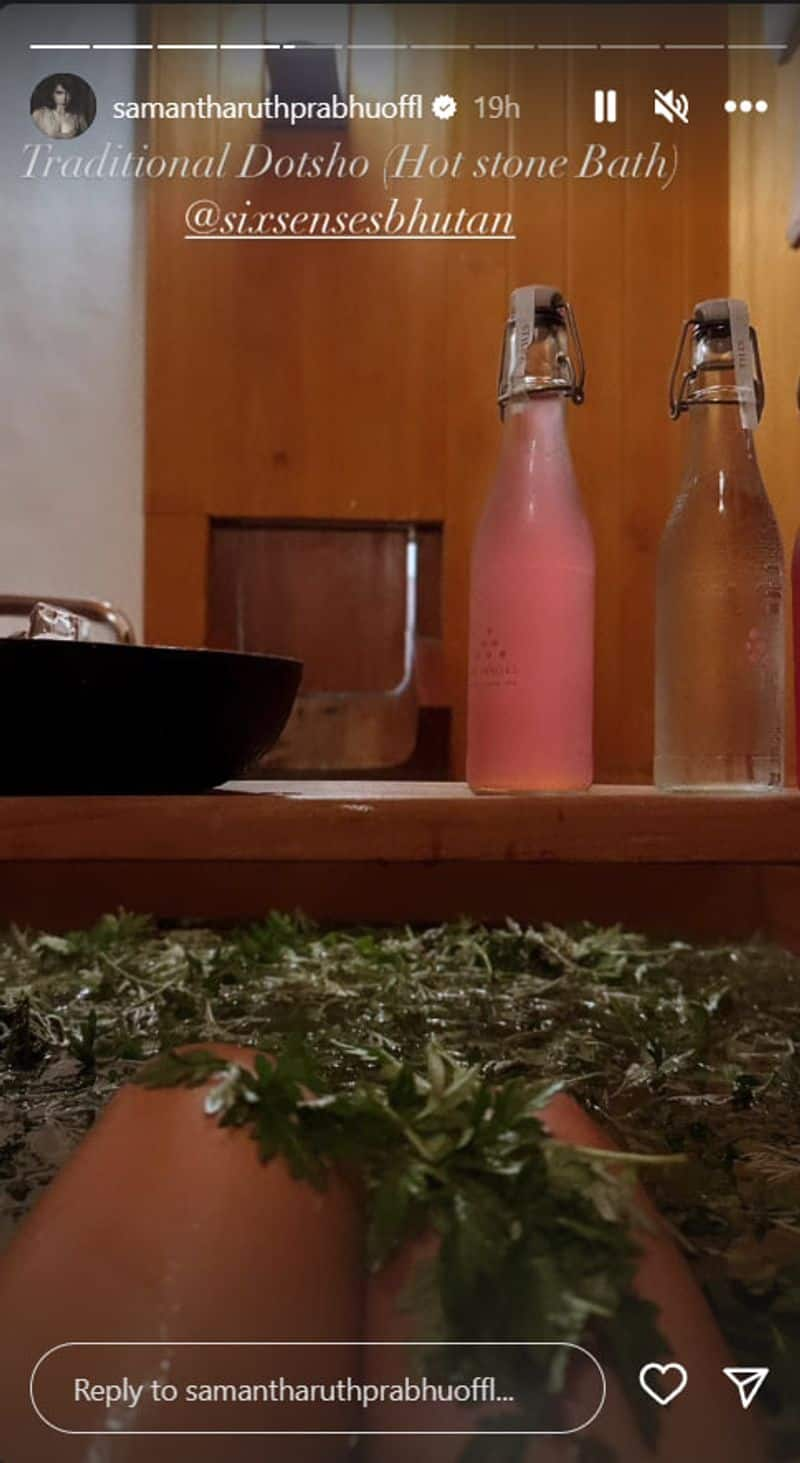 Samantha's Instagram story was captioned, "Over a thousand years ago, Bhutan, in a fascination exchange of trade, knowledge, and culture with India, discovered the wellness ritual of Ayurveda. It is said that the hot stone baths incorporate the Tibetan Kum Nye medicine and also heavily borrow from the rejuvenation therapies of Indian Ayurveda."
Also Read: Kamal Haasan's 69th birthday: Shruti Haasan wishes Dad with cute Instagram reel (Watch)
The actress continued writing, "The stones release their minerals and the leaves that are put in the water release their essential oils in a traditional Bhutanese hot tub, known as dotsho. The herb usually used is artemisia, also called khempa, which is a natural analgesic and muscle relaxant. When they are added to the water in the wooden hot tub, the stones from the riverbeds, heated on a fire for four to five hours, crack and release their minerals."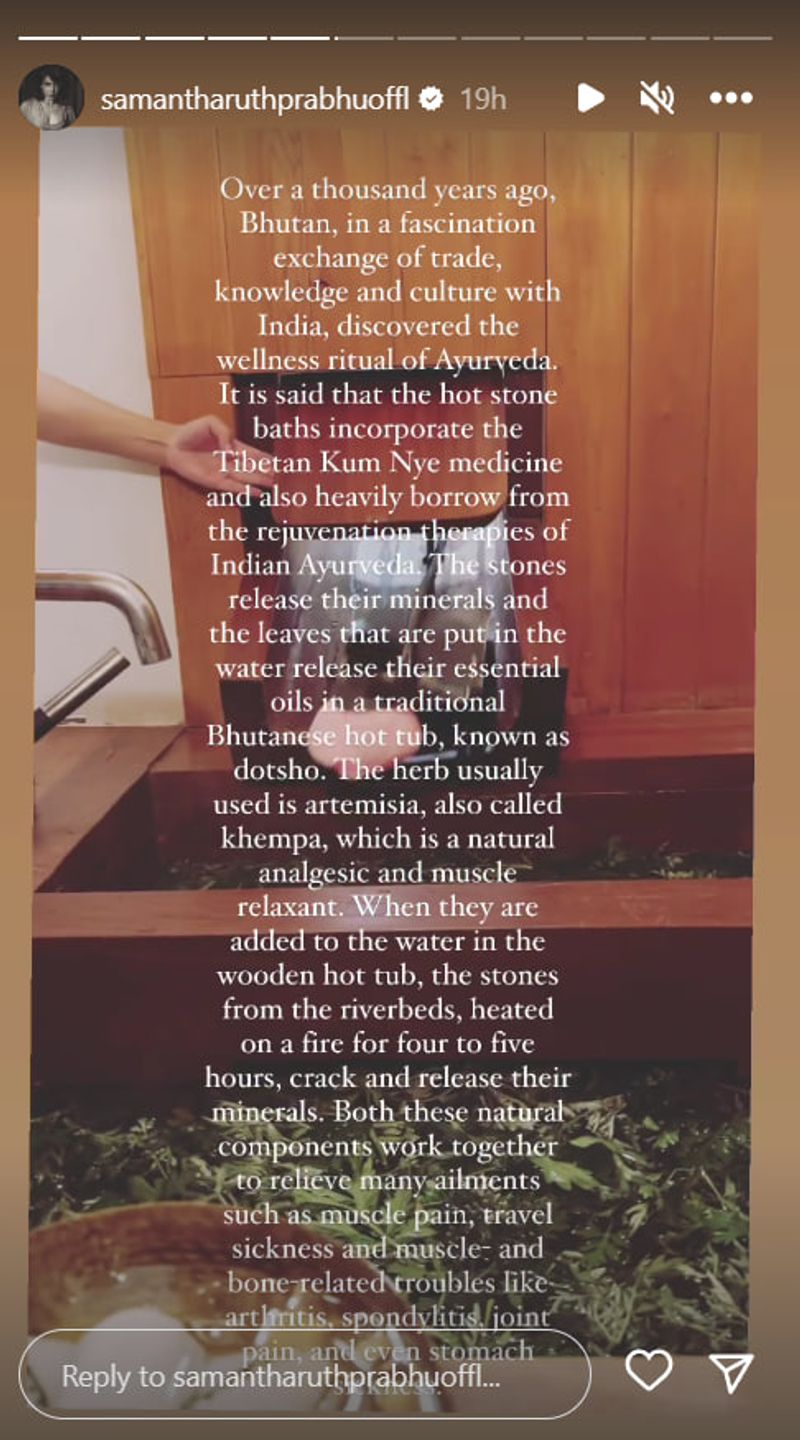 "Both these natural components work together to relieve many ailments such as muscle pain, travel sickness and muscle- and bone-related troubles like arthritis, spondylitis, joint Reply to pain, and even stomach sickness" Samantha added.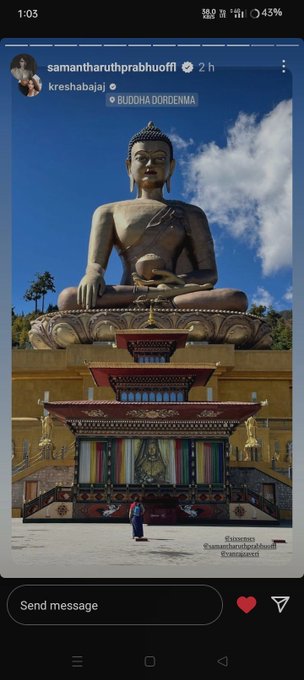 The star is presently attempting to recuperate from myositis, an uncommon autoimmune illness that results in weakening and inflammation of the muscles. Through social media, she has been candid about the difficulties she has had while sharing her journey with her followers. Her recent visit to Bhutan has changed her outlook on healing.
Also Read: Kamal Haasan's birthday party: Suriya and Aamir Khan pose with Ravi K Chandran for selife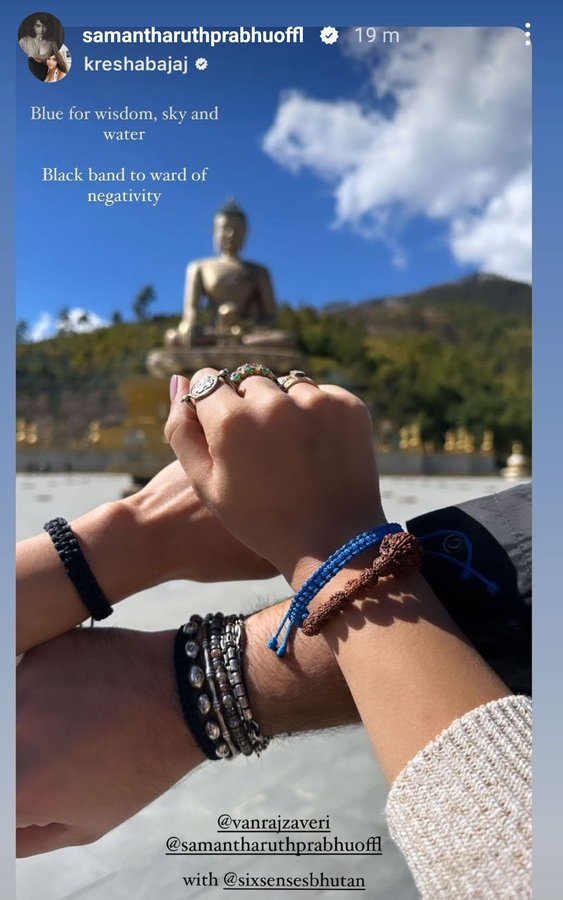 What is Dotsho? 
Hot rocks heated to a red heat are used in traditional hot stone baths in Bhutan, submerged in water. After that, the rocks split and steam, releasing essential minerals into the water that are thought to have more extensive therapeutic benefits in addition to relieving pain. 
Many conditions including arthritis, high blood pressure, joint pain, gastrointestinal problems, and other deep-seated complaints, are said to respond well to it. Additionally, it is said to cure more than 50 skin conditions. It has no negative side effects and a highly soothing and relaxing impact on the body and mind.    
Samantha Ruth Prabhu on the work front:
Recently, Samantha Ruth Prabhu appeared alongside Vijay Deverakonda in the romantic comedy flick Kushi. In addition to Sachin Khedkar, Jayaram, Murali Sharma, Rashmi, Rohini, Saranya Ponvannan, and others, the film was directed by Shiva Nirvana. 
The online series Citadel, which is being directed by Raj & DK, the team behind The Family Man, for Amazon Prime Video, has an Indian remake starring the Eega actor as well. The series will also star Varun Dhawan.
There are also rumours that Samantha Ruth Prabhu would be making her Hollywood debut in the Tamil and English film Chennai Stories. There are still no official information regarding the movie yet.
Last Updated Nov 7, 2023, 4:24 PM IST