Sai Pallavi caught near exam hall; pics go viral

Anything that actress Sai Pallavi does trends. The actress had stepped out of an exam hall after an exam and tried to conceal her face, but fans caught her. The actress then obliged to selfies and soon the pictures stormed the internet.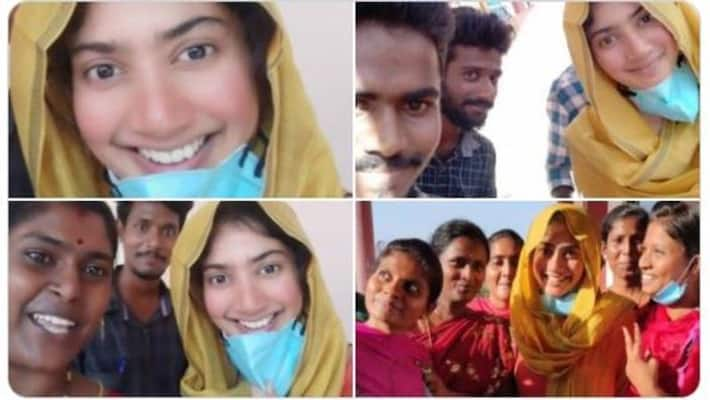 Did you know that actress Sai Pallavi, despite having found a strong foothold in the film industry, still chases her real dream of becoming a full-fledged doctor in India?
To realise this dream, the actress arrived at MAM College in Tiruchi on Monday to write an exam.
As per reports, the dancing sensation, who studied medicine in Georgia, had to clear the Foreign Medical Graduate Examination to practise medicine in India.
The actress had her face mask on and had covered her head with yellow stole, still her eyes were enough for youngsters at college to notice and catch her.
The actress did not throw any tantrums and despite several requests for selfies, she smiled and posed.
Soon, the pictures made it to the internet and now continue to trend.
Last Updated Sep 2, 2020, 7:13 PM IST