Rishi Kapoor slammed for 'inappropriate' Hillary sex joke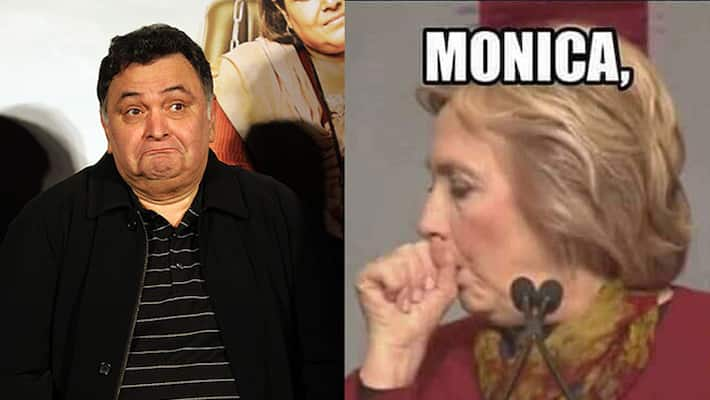 The meme had a picture of Hillary Clinton coughing in front of a mic, but the text read, "Monica, is this right?" 
The picture, with its sexual undertones, was obviously a reference to White House intern Monica Lewinsky and her alleged affair with Clinton's husband, Bill Clinton.
We all love him for his funny tweets, but there is a fine line between being funny and offensive which many think Mr Kapoor just crossed with this tweet on Democratic nominee Hillary Clinton. Kapoor is known for his wit, quirky and humour on Twitter and enjoys a huge following of over 1 million. 
Just after he posted this meme, he was trolled and faced a severe backlash for the post.
However,  Rishi stood his ground and lashed out at his trolls. Rishi tweeted "Why are people so judgmental and moralistic on this platform? Don't like it, delete me off your list, like I do. F**k you! It's my prerogative to comment." 
He also said, "If people don't like my tweets, they can delete me from their timeline."
In May, the senior actor got into serious trouble when he targeted the Gandhi family for naming national assets after them. Rishi had even joked about actress Huma Qureshi's weight on his birthday.
 
Last Updated Mar 31, 2018, 6:33 PM IST