Revathi: From girl-next-door to woman of substance
Revathi is planning to remake Bollywood film Queen in Tamil and Telugu
Mitr, My Friend released in 2002, was her first directorial venture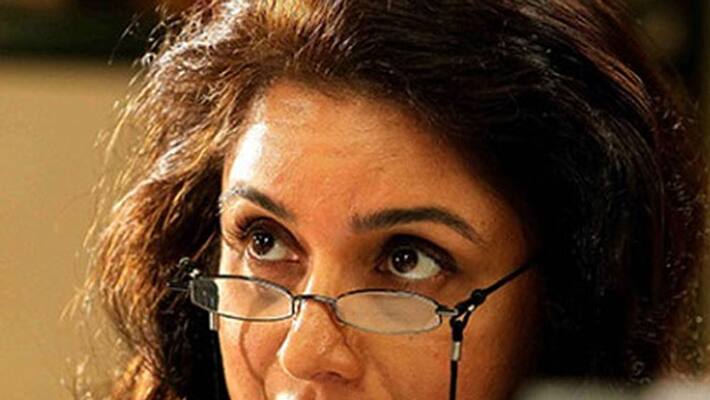 Kangana Ranaut's much acclaimed film Queen is currently the topic of interest for yester years actress Revathi. Born in Kochi, Asha Kutty Nair (Revathi's real name) was once the poster girl of the charming girl-next-door. Soon,  Revathi shrugged off her acting clothes and slowly donned the thinking cap of a director.
The latest development is that Revathi will be directing a  yet-to-be-titled movie inspired by Queen and the casting is currently in process. The film will be made in Telugu and Tamil.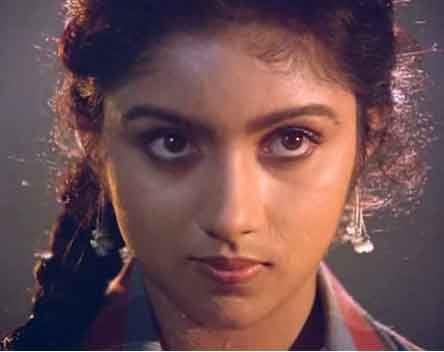 Let's take this time to look back on the journey of Revathi, first with her performances in front of the camera and then her innings behind the directorial lens.
For a boy of the late 80s and early 90s, Revathi will probably be their first crush. Her winsome dimpled smile; innocent and demure looks and no-nonsense acting made her the ideal girlfriend of dreams.
She was an import of the South Indian industry and she had started her work in Tamil and Malayalam cinema. Later on she shifted focus to Bollywood as well. Kilukkam with Mohanlal, Anjali with Prabhu, Magalir Mattum with Kamal Haasan and Mouna Ragam with Karthik and Kanchana are some of her famous movies down south. Bollywood remembers her for her role in Love opposite  superstar Salman Khan.  
The number of awards on her mantle show how well her acting prowess has been appreciated. She has won several awards, including three National Film Awards in three different categories, and six Filmfare Awards South. Besides acting, Revathi is also a trained Bharatanatyam dancer.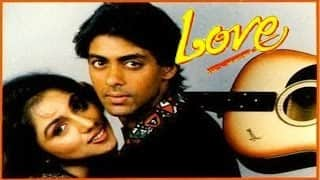 Her private life, however, was not very successful. She married cinematographer and director Suresh Chandra Menon in 1986. The couple's union ended in divorce in 2013 but she took the bold decision to adopt a girl and named her Mahee.
Moving away from acting, Mitr, My Friend  released in 2002, was her first directorial venture. The movie was a rare Indian-English film at the time; the movie garnered an award for Best Director at the National awards. 
Revathi's penchant for filmmaking only grew from there. Her next Bollywood film as a director was Phir Milenge. She had cast Salman Khan, Shilpa Shetty and Abhishek Bacchan in hard-hitting roles and while it was not a raving success it did create waves as one of the first Hindi movies to deal with the sensitive subject of AIDS. 
In an interview to a daily, Revathi had said that "I love doing challenging role and always look forward to do such films."
She added, "As an actor, I'm a little bored with the roles I'm getting. It doesn't challenge me. I'm not interested in numbers. I want to do quality work and feel happy about it." 
Revathi loves directing films from a women's point of view. She says the reason behind it is that 'it's difficult to step into a man's shoes'.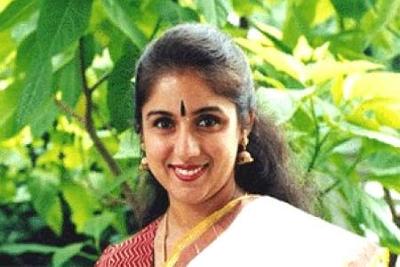 Apart from glitz and glam of film world, Revathi has been involved in a variety of social organisations, the most notable being the Banyan, Ability Foundation, Tanker Foundation and Vidyasagar, 
The actress has also served as a member of jury in several film festivals including the Chennai International Film Festival and the International Film Festival of India.
With the remake of Queen on her list, it seems Revathi is still not willing to hang up on her acting shoes. She will soon be seen in a few films like Azhiyatha Kolangal (Tamil) and Brahmotsavam (Telugu).
Last Updated Mar 31, 2018, 6:43 PM IST