Puneeth Rajkumar: I have no connection with politics
Sandalwood actor Puneeth Rajkumar has appealed to everyone not to use his name when it comes to elections. Puneeth has said that he wishes both Nikhil Kumaraswamt and Sumalatha Anbareesh the very best. The actor's name came up as one of the persons, who would extend support to the independent candidate Sumalatha Ambareesh contesting from Mandya, as other stars such as Yash, Darshan, etc.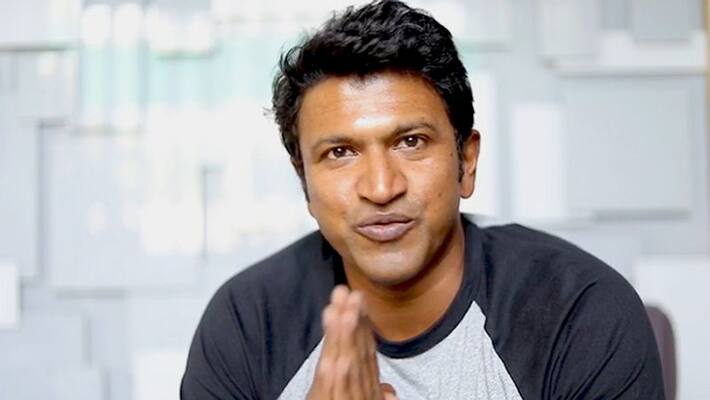 Bengaluru: Kannada actor Puneeth Rajkumar has issued a statement on Twitter requesting people not to use his name in politics.
The actor's reaction has come just two days after his name was speculated to be in the list of Sandalwood actors campaigning for Sumalatha Ambareesh. 
In his letter, Puneeth stated, "It's a well-known fact that I am not interested in politics. I wish to be identified as an actor and not as a politician." 
Puneeth Rajkumar further went on to say that the families of both Ambareesh and Deve Gowda are his well-wishers.
"I pray to God to give them both strength to serve the people. But I request people not to use my name for elections or politics," read the actor's statement.
The actor also stated that voting was a constitutional right that every Indian has and it is their choice to decide who is best.
"As an actor, I can only ask them to participate in the election and use their right sensibilities. But I have no right to influence Kannadigas or my fans to cast their vote to one particular person or party," stated Puneeth.
The Sandalwood star also added that his father had steered away from politics and he would do so too.
It was producer Rockline Venkatesh, who had mentioned Puneeth's name when he was asked about other actors, who would be willing to campaign for Sumalatha during the Lok Sabha elections. Apart from Darshan and Yash, Puneeth's name had also cropped up.
Last Updated Mar 21, 2019, 12:16 PM IST