Puneeth Rajkumar continues to serve people even after his death, find out how
Kannada power star Puneeth Rajkumar, who died of a cardiac arrest on October 29, has proved to be a people's man. He was associated with several social causes, and even after his death; the actor has changed the lives of at least four people.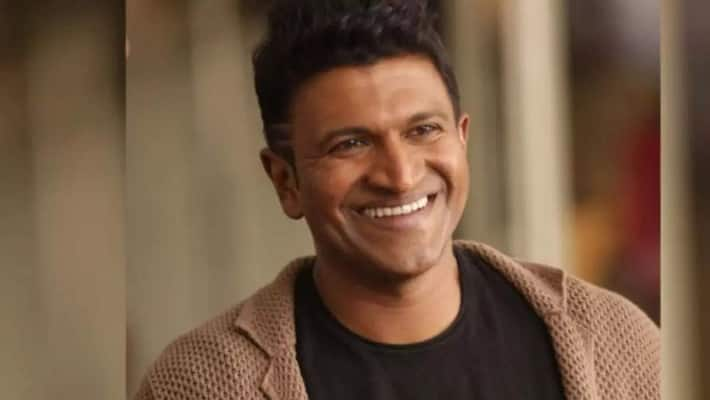 Days after Kannada power star Puneeth Rajkumar's sudden demise, his fans continue to mourn their favourite actor's death. But, in these days of grief, the actor has helped turn the lives of at least four people, despite not being physically present with us. After Puneeth's death, the decision to donate his eyes was taken by his family. With the eye donation, four people have got a second lease of life, all thanks to him.
ALSO READ: Puneeth Rajkumar no more: Lesser-known facts about superstar every fan must know
In Bengaluru's Narayana Nethralaya, all four receivers – three males and one female, underwent eye surgery recently. Though not many details of the receivers have been shared by the hospital, they are said to be on their road to recovery. Both the eyes of the 'Appu' actor were donated along with the superior and deeper layers of the eyes. While two patients got each of Puneeth's eyes, two other patients who were suffering from corneal disease benefitted from the superior layer donation. Similarly, the deeper layer was transplanted to patients with deep corneal layer disease.
ALSO READ: Puneeth Rajkumar no more: Appu to Raajakumar, 7 films that will remain in our hearts forever
All four beneficiaries of the eye donation belong to the age group of 20 and 30 years. The four young patients had been on a waitlist for over six months. However, with the successful transplants, they now have been blessed with new lives filled with 'colours'. But, the list of beneficiaries does not end here. Parts of the cornea which were not used during the transplant will further be donated to more patients in need. The limbal rim, the white part of the eye near the cornea has been sent to a laboratory to extract stem cells which are crucial in Limbal Stem Cell Deficiency. Other than that, the cells are also used for serious disorders such as acid burns and chemical injuries.
After suffering a massive cardiac arrest, Puneeth breathed his last on October 29. He was finally laid to rest on October 31.
Last Updated Nov 2, 2021, 1:14 PM IST