Priyanka Chopra terms women's reservation bill as 'historic milestone' while missing Parineeti's wedding
Priyanka Chopra praised the newly passed Women Reservation Bill in the Parliament on her social media accounts, calling it "a step in the right direction."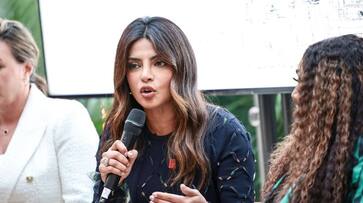 Priyanka Chopra, who is well known for supporting women's rights and has previously spoken out in favour of pay parity, recently praised the Indian government on social media for the Women's Reservation Bill. The historic bill's introduction will result in a major increase in the number of female Lok Sabha lawmakers. In response, Priyanka shared a news article excerpt on her Instagram account and praised the action as a "step in the right direction." "Inspiring a new age with this historic milestone (National Flag emoji). The passing of the women's reservation bill- 'Nari Shakti Vandan Adhiniyam' is indeed a step in the right direction, but the crucial next phase is its swift and effective implementation."  she penned.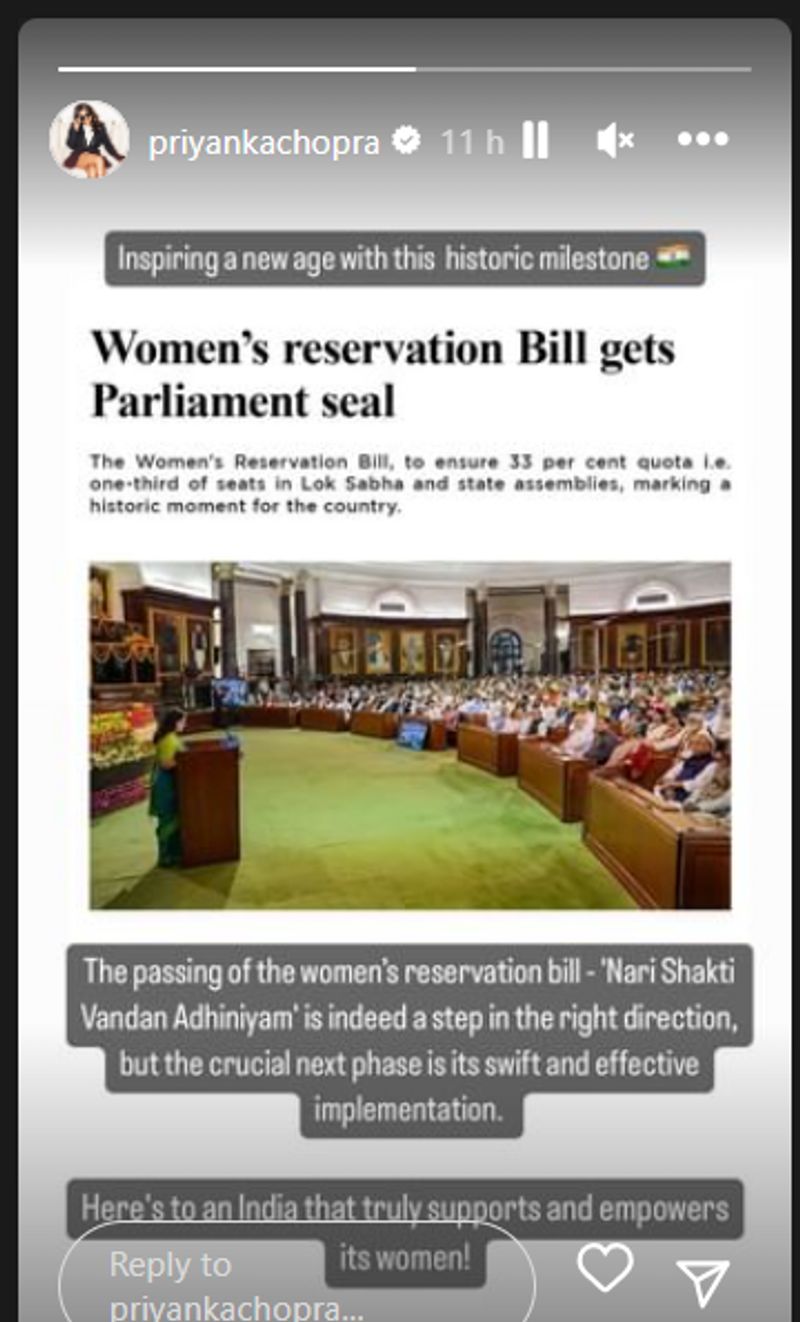 On Sunday, Priyanka wrote about the Women's Reservation Bill's presentation in Parliament and praised the government's initiative to advance women's rights. "Here's to an India that truly supports and empowers its women!" the actor concluded. With her daughter Malti Marie and her husband Nick Jonas, Priyanka Chopra is presently in the US. The actor was scheduled to fly into India to attend her cousin Parineeti Chopra's lavish wedding in Udaipur, Rajasthan. On September 24, Parineeti will wed lawmaker Raghav Chadha in a traditional Punjabi ceremony in front of the couple's close relatives and friends.
Last Updated Sep 24, 2023, 2:26 PM IST