Parineeti Chopra, Raghav Chadha wedding: AAP leader opens up about his FIRST meeting with actress; read detail
Parineeti Chopra and Raghav Chadha's reception invitation card went viral. The couple is to tie the knot this month. Raghav recently opened up on his first meeting with his fiance.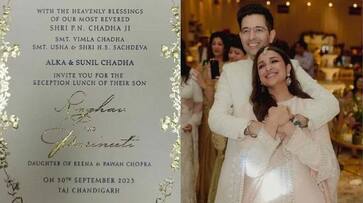 Fans have always been captivated by Bollywood weddings. This time, Bollywood met politics as Parineeti Chopra and Raghav Chadha prepared to embark on a new adventure. The AAP MP revealed his first meeting with the actress before the wedding, which the pair had kept quiet about. Raghav showed his romantic side and how he met Chopra in an interview with YouTuber Ranveer Allahbadia.
He described it as a lovely occasion, saying they met in a 'very organic' way, and he praises God every day for bringing Parineeti into his life.  "Hum jaise bhi mile, it was very magical and a very organic way of meeting. It is something that I thank God every day for, for giving me Parineeti in my life."
Also Read: Leonardo DiCaprio's liplock with 25-year-old model Vittoria Ceretti goes viral ; see photos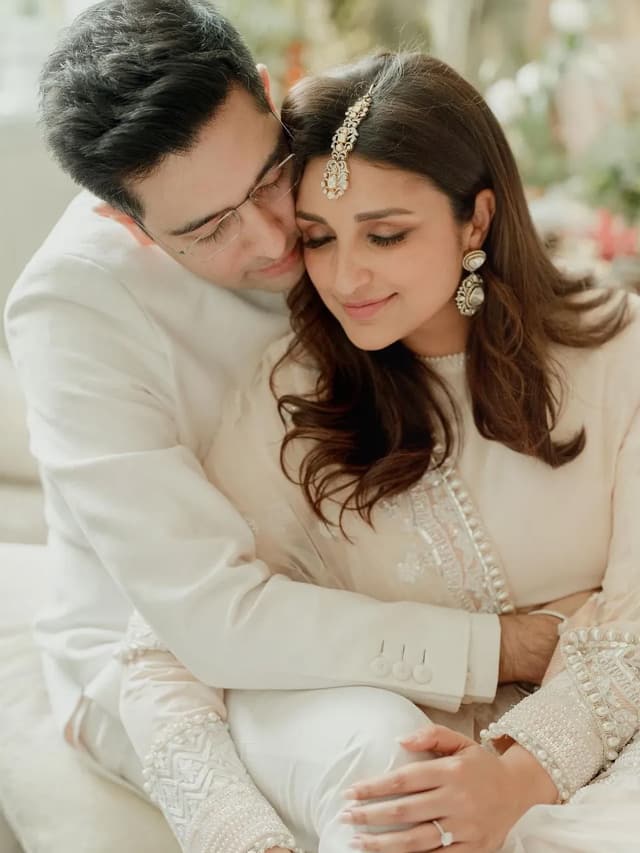 In response to his wedding to the star, he stated that he is happy than the country. According to sources, Raghav Chadha and Parineeti Chopra will marry at The Leela Palace in Udaipur, Rajasthan. The wedding is expected from September 17 through September 24 among close relatives and friends. 
When asked if she is a blessing in his life, Raghav shared, "Bahut badi blessing hai and I am extremely happy that I have her as my partner. As I said, I thank God every single day for giving her to me."
The couple fueled dating allegations after they were seen leaving a Mumbai restaurant after a dinner date. Following that, the actor was photographed with the politician in Delhi, and the duo was also photographed together at Mohali Stadium while attending an IPL match. After months of conjecture about whether or not they were together, the pair made their romance public in May by releasing engagement photos on social media. In addition to the images, the actor wrote a heartfelt statement for her significant other. 
Also Read: Sukhee: Shilpa Shetty reveals how husband Raj Kundra 'motivated' her to do this film
In her post, she wrote, "When you know, you know. One breakfast together and I knew - I had met the one. The most wonderful man whose quiet strength would be calming, peaceful and inspiring. His support, humour, wit and friendship are pure joy. He is my home."
Recently, their reception card has gone viral on social media. It caught everyone's attention in no time as it mentions that it is taking place on September 30 in Chandigarh.
The wedding reception invitation card looks simple and classy. The card has a rose-gold coloured motif design. The Parineeti and Raghav wedding invitation card reads, "With the heavenly blessings of our most revered Shri. P.N. Chadha ji Smt. Vimla Chadha Smt. Usha and Shri H.S. Sachdeva Alka and Sunil Chadha invite you for the reception lunch of their son, Raghav and Parineeti, daughter of Reena and Pawan Chopra on 30th September, 2023, Taj Chandigarh."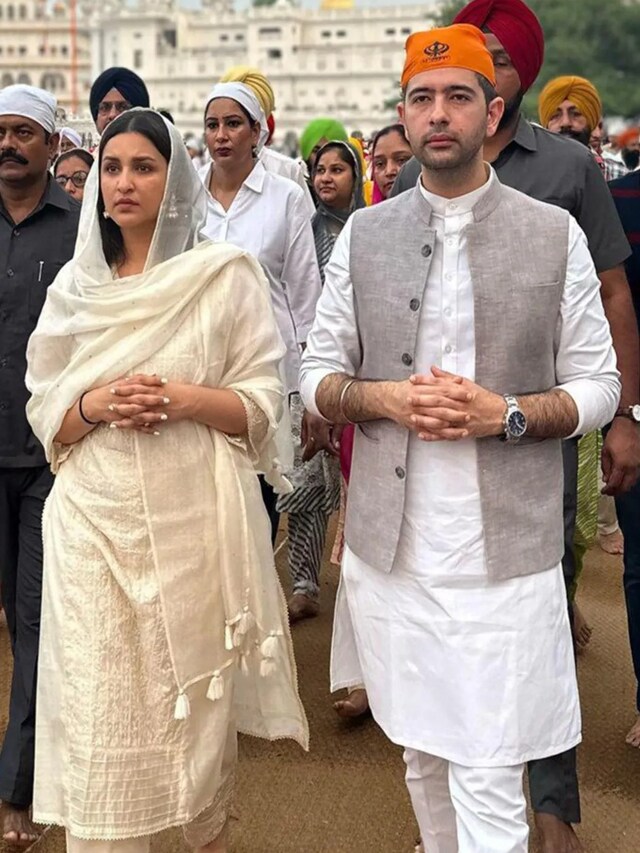 Earlier in the day, many reports suggest that Parineeti and Raghav's wedding will be a week-long event. According to the source, the wedding festivities would begin on September 17, with the main ceremony and accompanying functions at the Leela Palace in Udaipur. 
According to a source, "only close family members and friends will be staying there." All premium houses in and surrounding the wedding location have been reserved for the other guests. It's going to be a spectacular Punjabi wedding. The festivities will conclude on September 24." There are also plans for guests to participate in tourism activities.
Last Updated Sep 8, 2023, 7:42 AM IST