ON1stWin trends: BTS takes first win for ON in Music Bank
As for the nominees, BTS and Zico were up against each other with "ON" and "Any Song", but it was BTS' "ON" that took the win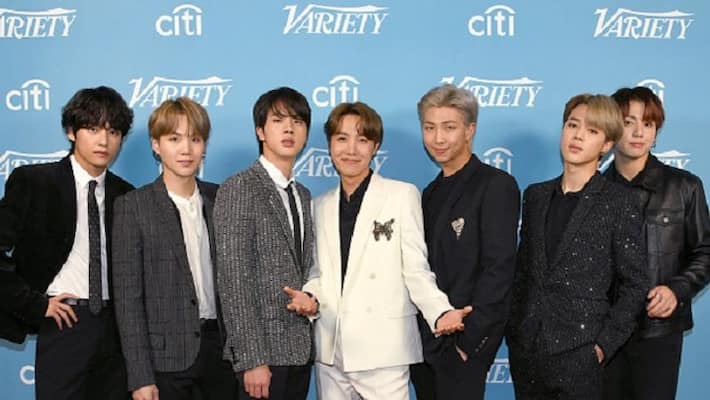 Music Bank's February 28 episode gave a big surprise to BTS. The BTS took the first win for ON with 7465 points over 4511 for Zico's Any song.
There were also performances by Dream Catcher, Weki Meki, EVERGLOW, The Boyz, 3YE, Pentagon, Rocket Punch, Cherry Bullet, LOONA, KARD, and DKB.
BTS have become one of the biggest artists in the world and have outdone nearly all of their peers. Their constant desire to deliver to their fans have made them what they are - undoubtedly, one of the biggest sensations in the world.
BTS releases Map of the Soul:7:
BTS released its new album Map of the Soul:7 along with the music video for the title track ON. The Kinetic Manifesto Film: Come Prima is a performance by the BTS with 30 dancers and also includes a marching band. It features a whopping 20 tracks. Map of the Soul features several singles from Persona, plus previously released tracks Black Swan, Interlude: Shadow and Outro: Ego.
Here is all you want to know about ON:

ON, the lead single reflects on BTS' experiences since their debut seven years ago and also accepts the challenges that come along as a result. Their debut was on June 13, 2013 with the release of the album 2 Cool 4 Skool, and the band has only seen an upward rise in popularity, making them a sensation globally.
Last Updated Feb 28, 2020, 5:00 PM IST