OMG! Matthew Perry has a surprise for his fans, read here to find out
If Chandler Bing was one of your favourite characters of the 'Friends' series, then you are in for a surprise. Actor Matthew Perry is coming up with an ambitious project for his fans which is expected to arrive by the end of next year. The surprise will certainly bring all 'Chandler Bing' fans closer to their favourite star.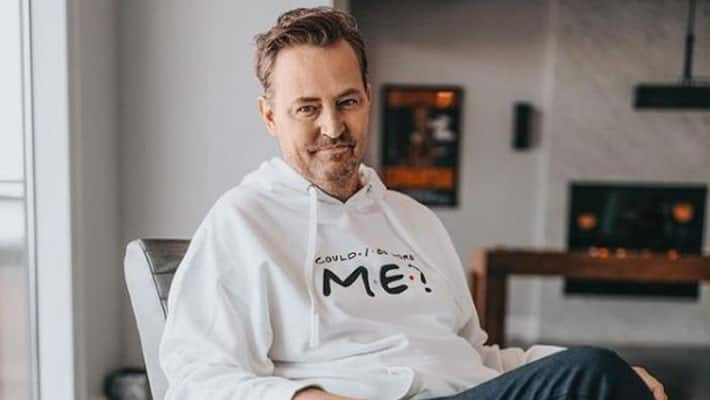 Actor Matthew Perry who is best known for essaying the role of witty 'Chandler Bing' in the iconic 'Friends' is ready to release an autobiography. His autobiography is expected to be released by the end of next year, 2022. Perry feels that it was time since his fans heard about his story directly "from the horse's mouth". Perry is all geared up for releasing his own memoir. The Friends actor said that since so much was written about him in the past, he felt the need to do the job himself. "People need to hear the story directly from the horse's mouth, meaning, they need to hear it from me," he told a news agency, adding that a lot had been written in the past about him.
ALSO READ: Kiara Advani on 'friendship' with Sidharth Malhotra; actress shares her mantra for maintaining healthy bond
What is interesting is the amount that Perry has signed up for. If gossip mills are to be believed, Perry has cracked a seven-digit deal with Flatiron Books for the memoir. However, there is no confirmation regarding neither the book's title nor its exact releasing date. But what is known is that Flatiron Book's publisher, Megan Lynch is expected to edit the autobiography. According to Lynch, the memoir needs a bit of everything – humour, catharsis, but more than that, Perry's extraordinary story which will be told in his very own voice.
ALSO READ: ARYAN GETS BAIL: Celebs shower love to Shah Rukh Khan and fam, here's how they reacted
So far, only a little is known about the book. Details as to what all parts of Perry's life will be covered in his autobiography is a matter that only time will tell. Earlier this year, Perry was seen reuniting with his Friends co-stars - Courteney Cox, Jennifer Aniston, Lisa Kudrow, Matt LeBlanc, and David Schwimmer, for a special episode that aired on HBO Max. The special episode showed several behind-the-scenes shots from the show that made all actors recall the good old 'friends' days.
Last Updated Oct 29, 2021, 10:00 PM IST