Nithya Menen discloses details on her marriage; says this about parents' expectations
Nithya Menen, a popular actress, discusses her family's support, societal expectations, and the influence of age on marriage in an exclusive interview.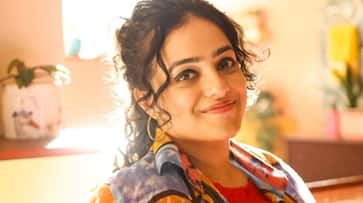 Nithya Menen, a well-known actress, has been quite private about her romantic life, even though she's gained recognition for her acting in various films. People speculated last year that she was going to marry a popular Malayalam actor, but she denied these rumors.
In a conversation with News18 Showsha, she shared that her family doesn't pressure her to get married. She prefers to live life on her own terms and not feel obligated to conform to societal expectations. Nithya emphasized, "I'm beyond that now and I don't think anyone can tell me about what I should do. My parents are wonderful that way. One thing they've given me is freedom and I cannot live without freedom and they understand that," 
She also mentioned that her parents would be happy if she were dating someone, but they would never force her into marriage. She explained, "There might be some basic expectations. For instance, if I'm with someone, they'll be very happy and hope for it to progress. But they aren't the kind of people who feel like I won't be fine if I don't have someone in my life. We've crossed that stage. Thankfully, at this point, nobody bothers me anymore simply because of who I'm now."
Nithya recalled how the situation was different when her grandmother was alive, as her grandmother was insistent on her getting married at the right time despite her successful career. Nithya shared, "There was a pressure to get married when I was younger and when my grandmother was alive. She didn't care about how big an actor I was. She would keep saying, 'What are you doing? You're doing nothing in life! Why can't you get married?' (laughs) She isn't here anymore. But other than her, nobody cares and tells me all that."
Although Nithya has established her boundaries, she acknowledged that once a woman turns 30, she suddenly faces numerous societal pressures. She noted, "There are so many pressures when you're 30. There are so many boxes that need to be ticked in terms of marriage and so many other things. If you do certain things, you're labelled as 'good' and if you don't, then you aren't. Strangely, there are so many rules in our society that we need to follow. Nobody knows why it has to be done but there are just rules that need to be adhered to. If you don't, there's a lot of backlash that you'll face."
ALSO READ: Bhagavanth Kesari LEAKED: Nandamuri Balakrishna's film out on Filmywap, 123movies, Filmyzilla and other sites
Last Updated Oct 19, 2023, 1:10 PM IST