Netizens slam Chhapaak actress Deepika Padukone for her Tik Tok challenge
Deepika Padukone got massively trolled for turning her Chhapaak acid survivor 'look' into a Tik Tok challenge. Internet called it disgusting.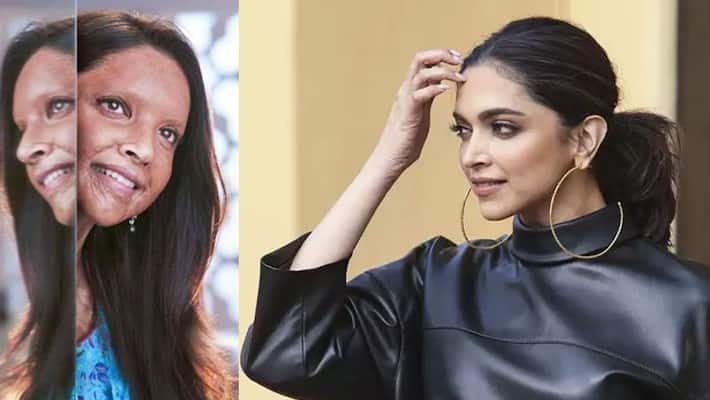 Mumbai: Deepika Padukone is yet again drawing flak from netizens and this time for turning her character Malti's look from Chhapaak into a Tik Tok challenge. 
The actress is now facing social media backlash for being "insensitive" to acid attack survivors. It all began after a video of the actress discussing movie makeup with a popular Tik Tok makeup artist called @faby_makeupartist. The actress says she wants to challenge Faby to imitate three of her favourite movie makeup looks. Among these 'looks' the actress suggests one to be from the movie Chhapaak where she played an acid attack survivor.
The makeup artist impressed the actress by coming up with all the three looks. However, the netizens were not impressed.
Many pointed out that her comment was problematic and insensitive.
One of the users said, "And just when we thought that @deepikapadukone couldn't mock Laxmi anymore through her PR stunts in JNU she comes up with tik tok challenge on acid attack victims. Gross."
"The problem with Deepika Padukone endorsing a makeup challenge on Chhapak is that she treated it as one of her "looks" and dismissed the entire trauma behind it. She proved that it was merely makeup for her & she clearly doesn't understand the depth of what survivors go through," wote another user. 
While another user interpreted Deepika video in another way and wrote, "There was a contrarian opinion as well by another Twitter user. He said, "What I feel here is.. Deepika is considering malti's look beautiful and her favourite.. maybe she didn't know about how this video is going to end up like.. Yes it's disgusting to creat a face like the survivors' in your tiktok makeup videos.. Ps- pls correct me if Im wrong."
Last Updated Jan 19, 2020, 3:35 PM IST