Neena Gupta's remarks on casting couch enrages netizens; users call her views "Problematic"; READ
Bollywood actress Neena Gupta faces criticism for her 2021 comments on the casting couch issue. Her remarks on personal choices and compromises spark a divisive reaction on social media.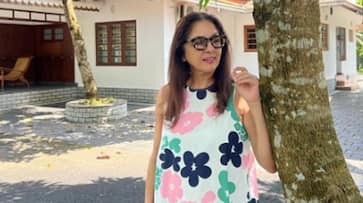 Bollywood actress Neena Gupta is facing backlash for the comments she made in a 2021 interview regarding the issue of casting couch in the film industry. In that interview, Neena Gupta had expressed her perspective that no newcomers are "forced" to be in the compromising situations for movie roles. She emphasized that the decision on how much compromise one is willing to make lies with the individual.
In the interview with NDTV while offering advice to young actors Neena Gupta stated "Here, nobody forces you to sleep with them. It's you, who has to decide how much you want to compromise. It's very simple – if you say no, there are 10 other girls willing to say yes. It's not necessary that you sleep with them and they'll give you a role. They might give you a small role, somewhere in the crowd. This is business. It is your choice."
Neena's comments have ignited a divisive reaction on social media, with a segment of netizens labeling her views as "problematic." Users expressed disappointment by saying things like, "I lost all Respect for her" Another user said "Did she just compare casting couch to Domestic Violence? Can't believe how someone can be considered progressive for her time to have a child out of wed lock and yet have such regressive thoughts. I'm guessing Masaba is going to realise her foot in the mouth moment and quickly start with damage control."
Neena Gupta is set to appear in Anurag Kashyap's upcoming film "Metro… In Dino," which is expected to be released in March next year. The movie boasts an ensemble cast featuring Aditya Roy Kapur, Sara Ali Khan, Anupam Kher, Pankaj Tripathi, Konkona Sen Sharma, Ali Fazal, and Fatima Sana Sheikh.
Aside from her film career, Neena Gupta has frequently been in the public eye due to her personal life. She took a hiatus from the industry for a period and garnered attention when she turned to social media to seek work opportunities. Her most recent appearance was in "Lust Stories 2." 
ALSO READ: Hrithik Roshan goes gaga over girlfriend Saba Azad's show Who's Your Gynac; read on
Last Updated Oct 2, 2023, 1:02 PM IST