Nawazuddin has been very guarded about his personal life as he is an introvert and has mostly stayed away from the limelight apart from his film promotions or awards functions.
Siddiqui has set an example for all those who want to pursue their dreams in the film industry.
Bollywood's talented actor Nawazuddin Siddiqui's biography, An Ordinary Life written by Rituparna Chatterjee is out on the stands and now is grabbing headlines where he revealed explosive details of his personal life and relationships.
 
Siddiqui has set an example for all those who want to pursue their dreams in the film industry. In a short while, the actor has garnered the attention of audiences and critics alike. In fact, now Nawazuddin is one of the most demanded actors in Bollywood after Khans.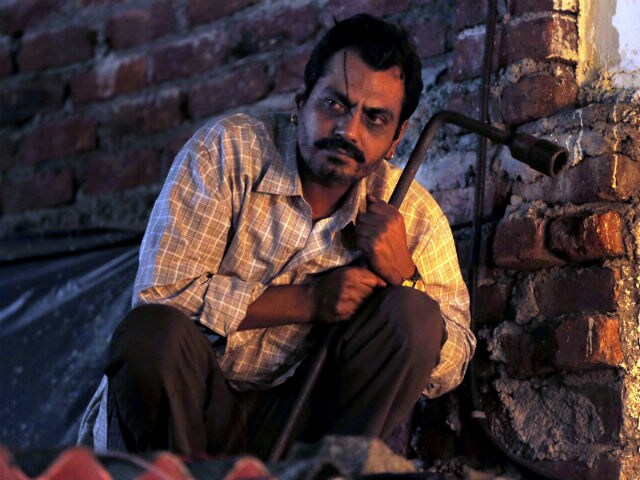 Till date, Nawazuddin has been very guarded about his personal life as he is an introvert and has mostly stayed away from the limelight apart from his film promotions or awards functions. 
 
We all know that he is married to Anjali Siddiqui, and the couple has two children together. Daughter, Shora and son Yaani.
 
His memoir, An Ordinary Life, has the actor uncovering his dark secrets. From his relationship with Miss Lovely co-star, Niharika Singh to a one-night stand with a waitress in New York to two-timing with his girlfriend to contemplating suicide after a break-up, Siddiqui's life is nothing short of an entertainer.
 
Here are a few shocking incidences that happened in Nawazuddin Siddiqui's life 
 
1) One-night stand with a waitress in New York
 
Strangely, the West was kinder to me first, both regarding love and work. I gained recognition there through my films which travelled to most festivals. I was at a cafe once with my friend in New York City's Soho area. The stunning waitress kept staring at me... We got talking and let's just say what happens in New York stays in New York, at least in my case. As you can reasonably guess from the titles of the films, this is a memory that happened way down the line when I had tasted the sweet nectar of success. 
 
2) The Jewish girl from New Jersey
 
Nawazuddin's book gives a glimpse of his once-serious relationship with a Jewish girl called Suzanne. She was from New Jersey, and came to Mumbai and was living with Nawaz for some time. She kept extending her visa every few months, says Nawaz in the book. He nearly decided to marry Suzanne and wanted to propose to her. But Suzanne was scared of marriage since the time coincided with her brother's divorce. "Without telling her, I dropped the idea of marriage altogether. The shooting of Miss Lovely started. Suzanne used to accompany me there. Then came the day when her visa expired, and she needed to return to the US to sort it out. 
 
3) The Bollywood connection- Loving Niharika Singh
 
Suzanne was gone for many months. One day, while shooting for Miss Lovely, something happened to my co-star Niharika Singh. When the director said, 'Cut!', she quietly rushed to her vanity van and stayed there. Something seemed to have happened to Niharika. She was suddenly cold, went out of her way to maintain a distance from me and began to keep mum. I was puzzled. What was wrong with her?
 
Nawazuddin once invited Niharika to his house to cheer her up. He cooked mutton curry for her, which he later realised, was inedible. But Niharika not only did not criticise it, but she also invited Nawazuddin over to her place to reciprocate the mutton-curry gesture. When Nawaz reached Niharika's house, and she opened the door, he was stunned to see countless tiny candles glittering all over the place. "She (Niharika) wore soft faux fur, looking devastatingly gorgeous, her beauty illuminated even more in the candlelight," says Nawaz's book. 

 
Calling himself a 'village bumpkin', Siddiqui describes the rest of the night. He proceeded to 'scoop Niharika up in his arms' and "headed straight for the bedroom. We made passionate love. And just like that, out of the blue, I began a relationship with Niharika Singh, a relationship which I did not know then would last for almost one and a half years."
 
4) Two-timing Niharika Singh
 
Suzanne kept mailing Nawaz long after she left for New York. By this time, the shooting of Miss Lovely had begun, and Siddiqui was in a relationship with Niharika Singh. Nawaz says in his book that he didn't have the courage to reply to Suzanne's emails. And then all hell broke loose. While he was checking his mails one day, Niharika happened to spot an email from Suzanne. Niharika took on the task of clarifying that Nawaz's relationship with Suzanne was over. "From that day, Niharika began to send emails to Suzanne from my email address. She would type, 'I cannot continue with you . . .' and sign off as me. Imagine the shock for Suzanne. She would send heartbreaking replies like: 'What happened, Nawaz? Please tell me,Nawaz! . . . I am crying, Nawaz! Tell me, please.' It was absolutely awful. I simply could not endure it! It was as if she was screaming, crying out aloud helplessly in unbearable pain. It was apparent that the emails had some sort of a multiple personality disorder. After a few of these email exchanges, Suzanne figured that this was not my voice at all. 'Who is this writing, Nawaz? I know this is not you. Somebody else is with you,' she wrote back," Nawazuddin describes. Soon, Niharika made sure that he snapped all correspondence with Suzanne.
 
5) Suicide after a break-up
 
He says in the book, "Living in Mira Road meant that the local train was our lifeline. We were at the station almost all the time. Soon after her call, one day I was at the station and stood there staring at the tracks. A train was coming, screaming its arrival with a lusty horn. It would be simple and instant. Should I jump onto the tracks and end it all? End this struggle, end this life? I had nothing. No love, no work, no money." But sense prevailed, and a 'metaphorical slap' shook him out of his reverie. He decided at that point that he would never be emotional in any relationship. And never again was he 'that vulnerable, not even with my wife'.
 
Now after giving solo hit films in Nawazuddin Siddiqui's career like Babumoshai Bandookbaaj, Gangs of Wasseypur 2, Manjhi- The Mountain, Raman Raghav 2.0, Haraamkhor and others, he has understood his stardom and decided to hike the fees. Now according to the close sources, Siddiqui, who lately was giving some discount to the low budget filmmakers, has now determined to charge 4-5 crores per film. 
Last Updated 31, Mar 2018, 6:39 PM IST