Mohanlal to Prosenjit Chatterjee to Amitabh Bachchan: Celebs praise Tara Sutaria, Ahan Shetty's Tadap trailer
Top actors from various film industries come forward to praise Sajid Nadiadwala's Tadap trailer featuring Tara Sutaria and Ahan Shetty
Today Sajid Nadiadwala's much-awaited film Tadap's trailer was released. Co-produced by Fox Star Studios, the movie is touted to be the first big-screen romantic drama theatre release of the year. Since the trailer came out, movie lovers and the film fraternity spanning industries, cricketers, etc., are touting the same. The trailer gave us a look at Ahan's fierce role and an unconventional one for Tara Sutaria. Pritam's music adds to the weighage of reasons to look forward to the watch Tadap, here's what the celebs had to say about the trailer of the film.
Amitabh Bachchan shared "T 4076 - Ahan .. we saw you grow up .. and today its a huge pleasure and honour to introduce you to the World of cinema, through your maiden effort 'Tadap' .. all the blessings and good wishes .. 🙏🙏🙏❤️"
Also Read: Tadap trailer out: Ahan Shetty, Tara Sutaria movie is high on drama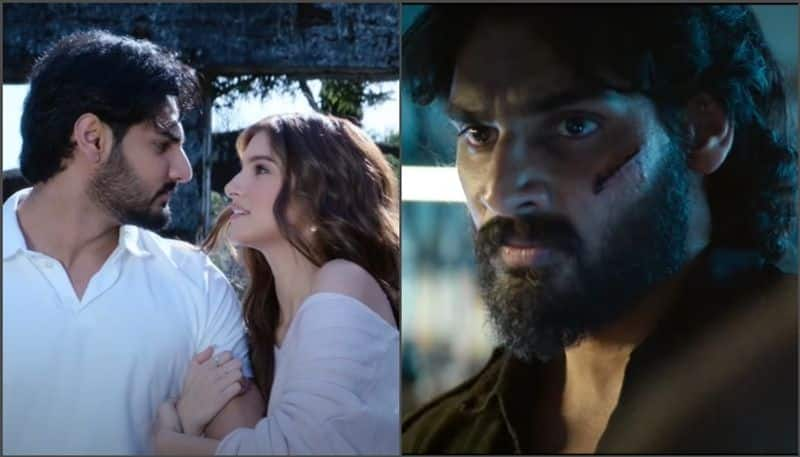 Paresh Rawal shared "bit.ly/TadapTrailer હું એવા મિત્ર ની વાત કરી રહ્યો છૂ જે ફિલ્મ પરિવાર નાં મિત્રો મા અજાતશત્રુ અને મુસીબત મા દરેક ની પડખે ઉભો રહે તેવો છે..અને તે છે સુનિલ શેટ્ટી. સુનિલ ના ખૂબ પ્રતિભાશાળી દીકરા આહાન ની ફિલ્મ "તડપ" આવી રહી છે. તો આપ સહુ આહાન ની આ જબરદસ્ત ફિલ્મ ને વધાવી લો ! 👏"
Riteish Deshmukh shared, "Completely blow away by this Intense, passionate, raging love story #Tadap  #AhanShetty is just incredible @TaraSutaria
is pure magic #SajidNadiadwala 👍🏽👍🏽"
South star Mohanlal shared, "Welcoming dear Ahaan Shetty (son of Sunil Shetty) to the world of Indian Cinema as he enters with Sajid Nadiadwalas' 'Tadap' as his debut film. All my love and prayers!"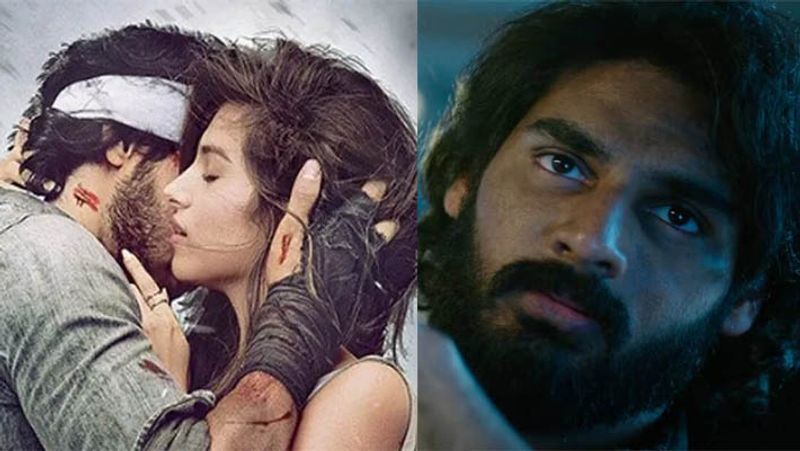 Kiccha Sudeep shared, "RAW & INTENSE! #SajidNadiadwala's #TadapTrailer looks stunning. Bst wishes #AhanShetty ,Welcome to the world of cinema my brother."
Chiranjeevi shared, "RAW & INTENSE! 
#SajidNadiadwala's #TadapTrailer looks impressive! 💥 
Love & good wishes to #AhanShetty & the team!"
\
Prosenjit Chatterjee shared, "অনেক শুভেচ্ছা, ভালোবাসা, আশীর্বাদ #AhanShetty-র জন্য। এই সফর সাফল্যময় হোক।"
Kamal Hassan shared, "எனது இனிய நண்பர் சுனில் ஷெட்டியின் புதல்வர் அஹான் ஷெட்டி 'தடப்' திரைப்படத்தின் மூலம் அறிமுகமாகிறார்.  முப்பதாண்டுகளாக ரசிகர்களை மகிழ்வித்து வரும் தந்தையைப் போலவே இவரும் சுடர்விட மனதார வாழ்த்துகிறேன்."
Manoj Tiwari shared, "बड़ी खुसी बा कि आज हमनी के बड़ भाई 
@SunielVShetty
 के प्रतिभावान लइका #AahanShetti के पहिला फ़िल्म के ट्रेलर जारी भइल बा।ज़रूर देखीं जा आ असीर्वाद देहीं जा>"
Gurdas Maan shared, "Navi peedi diyan naviyan galan. Wah Ahan Shetty bahut hi Kamaal da kam kita hai, malak tenu Taraqiyan bakshey 🙏🏽🤗"
Vijay Kodialbail shared, "Extreme and passionate 🔥"
Nippon Goswami with Payal Rajput, Arjun Kapoor and K L Rahul too hot in with the act as they shared praises too.
Raw, intense, passionate and musically uplifting, the film's trailer gives audiences a glimpse of the intriguing ride in store. Milan Luthria's romantic action drama starring Ahan Shetty and Tara Sutaria oozes with electric chemistry between the young Gen Z stars. 
Presented and co-produced by Sajid Nadiadwala, Fox Star Studios, Nadiadwala Grandson Entertainment production 'Tadap' directed by Milan Luthria, is out in cinemas on December 03, 2021.
Last Updated Oct 27, 2021, 6:11 PM IST