Step aside Baahubali, Mohanlal announces Rs 1000 crore Mahabharata [Video]
The Mahabharata is scheduled to start filming by September 2018, targeting a 2020 release
The magnum opus will be directed by ad filmmaker VA Shrikumar Menon in his feature debut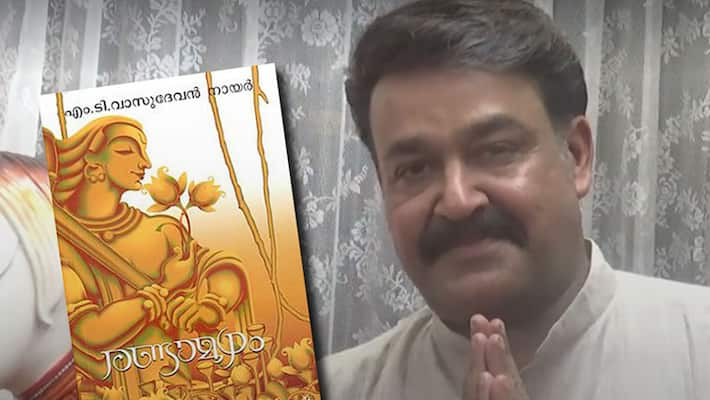 Mohanlal has officially announced his much-awaited project 'The Mahabharata - Randamoozham' on a whooping budget of Rs 1000 crore, making it the biggest project in the history of Indian films.
There have been plenty of rumours surrounding the film and its budget for some time, and Mohanlal has now put them to rest with a video on his official page. The actor confirmed that he will play the lead role of Bhima and that the film will be made on a record budget of Rs 1000 crore.
The magnum opus will be directed by renowned ad filmmaker VA Shrikumar Menon in his feature film debut and will be produced by UAE-based entrepreneur and billionaire BR Shetty.
It has also been revealed that The Mahabharata will be produced in two parts and is scheduled to start rolling by September 2018, targeting a 2020 first quarter release. The second part is expected to be released within 90 days of the first part. The film will be made in English, Hindi, Malayalam, Kannada, Tamil and Telugu and will be dubbed into other major Indian languages and leading foreign languages.
The Baahubali films by SS Rajamouli, made on a combined budget of around Rs 430 crore, has been the biggest project in Indian cinema so far.
The Mahabharata will be based on MT Vasudevan Nair's highly acclaimed novel Randamoozham (Second Turn). Widely considered as MT's masterpiece, the novel retells the epic Mahabharata from the perspective of Bhima. The novel was noted for avoiding the divine elements of Mahabharata and presenting the characters and events in a realistic manner.
Last Updated Mar 31, 2018, 6:34 PM IST