Meet US' DJing star Raj Singh who enjoys huge fan base on social media
Raj Singh aka DJ Blaze has worked with some very well recognised musicians like Mickey Singh, Jaz Dhami, The Prophec, G Sidhu, Dr. Zues and many more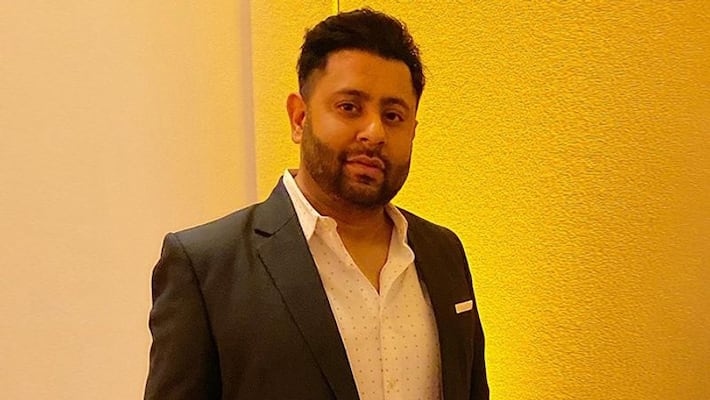 Currently touted as one of the top DJs in the South East Asian community, Raj Singh aka DJ Blaze has made success his only choice and is moving ahead with immense dedication and hard work.
A proud owner of Blaze Entertainment and Ikonic Media Group, DJ Blaze is best known for his DJing skills, concert/event promoter, music producer, and social media celebrity who started his career back in 2001 with private parties, wedding ceremonies, and college parties. 
Soon after gaining immense popularity in the entertainment industry, Raj Singh became a popular name in the Hollywood Clubs across Los Angeles, St. Louis, Kansas City, Indiana, Florida, Atlanta, and across the United States, and also got immense levels of recognition in Bollywood shows. 
His venture, Blaze Entertainment, is primarily known for bringing the latest in Urban Entertainment, Music, Parties, and Shows/ Concerts to the Midwest Region and across the United States and is also specialized in the management of upcoming talent, video production, and music production. 
Over the years, Raj Singh aka DJ Blaze has worked with some very well recognized musicians like Mickey Singh, Jaz Dhami, The Prophec, G Sidhu, Dr. Zues and many more.
Being a music fanatic, DJ Blaze shares, "Behind every great DJ is a wealth of clubbing, crate-digging, mix-swapping, and general music loving. Don't forget to develop your taste as you develop your DJ skills. However, much you're itching to get behind those decks, if you've got nothing to say when you do, you got there too early. Enjoy the music. Learn everything you can about it. You don't become a music expert overnight, so enjoy the learning curve. It'll all aid you when you finally do get your break".
In 2012, DJ Blaze took the Midwest South East Asian community by storm to a whole new level through organizing and marketing upcoming talents from India. Ever since then, Raj Singh aka DJ Blaze has been consistently participating in organizing numerous concerts not just in Midwest but also across all the cities in the United States.
Raj Singh enjoys a huge fan base on his social media. Raj aka DJ Blaze has treated the audience with multiple music videos like Demands, Toone Hari Akh and others under the banner of Blaze Entertainment and Ikonic Media Group.
 
Last Updated Jul 6, 2020, 2:47 PM IST