Manoj Bajpayee, Anubhav Sinha talk about making of song 'Bambai Mein Ka Ba'
Anubhav Sinha released the teaser of his highly-anticipated Bhojpuri music video, 'Bambai Mein Ka Ba'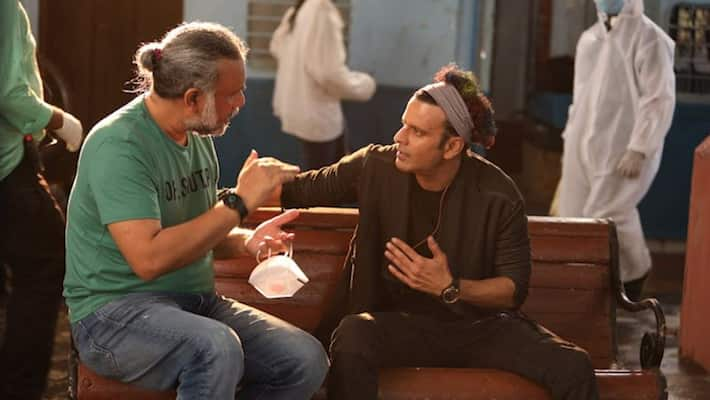 Earlier this month, Anubhav Sinha released the teaser of his highly-anticipated Bhojpuri music video, 'Bambai Mein Ka Ba',  that marks his collaboration with his versatile actor friend, Manoj Bajpayee.
Some time back, a video was released of the director-actor duo talking about how the song came into existence and how it falls in line with the current socio-cultural norms. Both Manoj and Anubhav shared interesting anecdotes and experiences from their own lives and their personal connections with Bhojpuri.
Manoj also shared how he was inspired by the song the first time he read the lyrics and director Anubhav Sinha shared how his mother used to speak Bhojpuri but he started missing it after his mother passed away and that's how he was inspired to create a Bhojpuri song.
Last Updated Sep 7, 2020, 9:03 PM IST