Srinivasan doesn't know if he is into organic or original farming: Mammootty
Haritha Keralam project aims to boost agricultural production, water conservation and sustainable waste disposal
Taking a dig at Srinivasan, Mammootty said the actor/director don't know whether he is into organic or original farming
The actors called for peoples initiative for nature conservation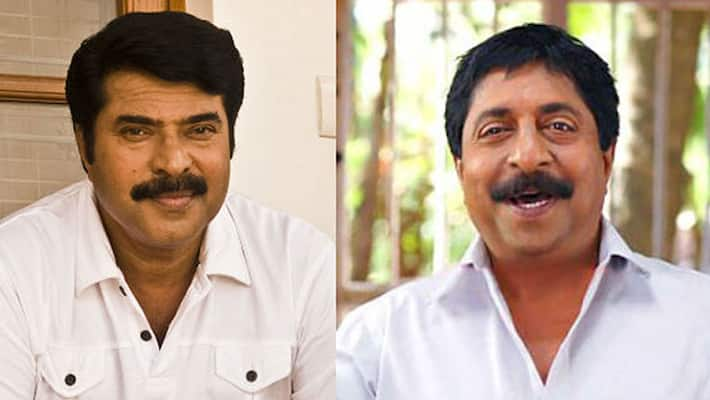 The inaugural ceremony of 'Haritha Keralam,' the prestigious project of Kerala government, got a starry boost with superstar Mammootty and actor/director Srinivasan extending support for the scheme. The project aims to boost agricultural production, sustainable waste disposal and water conservation. 
 
Education Minister C Raveendranath inaugurated the project. "We should imbibe measures to curb pollution in our culture itself, and efforts should be taken to reinstate and maintain balance of environment," he said.
 
Actors Srinivasan and Mammootty inaugurated agricultural activities and water conservation under the project and called for peoples initiative for nature conservation. 
 
Taking a dig at Srinivasan,  Mammootty said the multifaceted actor (Srinivasan) don't know whether he is into organic farming or original farming. The actor/director has recently ventured into organic farming and his 35-acre paddy fields near Kochi had reaped higher benefits. Srinivasan has also planted various fruit yielding trees and plants around his house in Kochi. 
 
Mammootty's organic paddy fields had also hit the news when the superstar himself took harvest from the field. 
 
Srinivasan, during his speech, replied to Mammootty that he won't fight with the 'Padma Shri' winner for he has 'Sri' in his name itself. He also said the superstar, who is known for his craze for latest electronic items, asked him to purchase the latest gadget during a Tokyo visit. However, Srinivasan escaped by saying that nothing new was introduced in the market since last year. 

 
The actor/director also said people are shying away from agriculture owing to huge financial loss. 
Last Updated Mar 31, 2018, 6:35 PM IST