Mamata Banerjee to Swastika Mukherjee: Celebs mourn for 'Feluda' Soumitra Chatterjee
The Dadasaheb Phalke title-holder, actor-director Soumitra Chatterjee breathed his last after fighting with Covid-19 so long. Here's how India showed their homage to the legend, read on.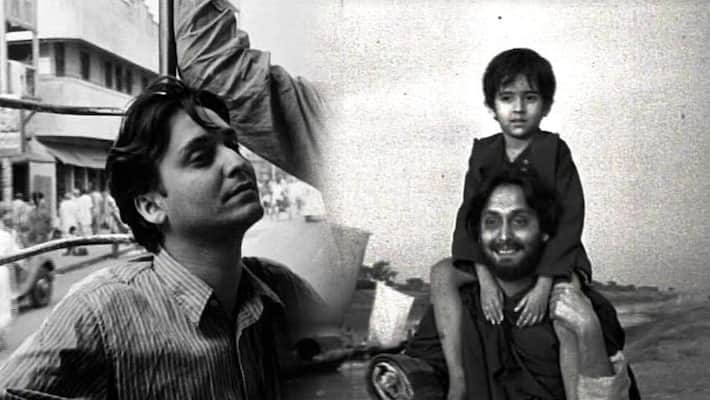 Soumitra Chatterjee's presence on the screen used to create magic. His and Satyajit Ray's duo was one of a kind; they have given us back to back fourteen timeless films. He has always fought whatever hurdle came to him. He had combat cancer and other ailments too, he gave a good fight to corona virus, but ultimately he surrendered. Here's what other prominent personalities have to say.
Actress Rituparna Sengupta said, "I have no clue how to react to this news. He has faced danger in his lifetime, but he has always overcome those hurdles. I have always prayed for his good health. But, I don't know what happened today, what went wrong. 
When I first joined this industry, I have always received his blessings, love, knowledge. The aura that he carried with himself, the personality that he had can never be replicated. How wonderful actor he was, the whole world knows."
"He is my first co-actor in my acting life. When I met him, I was a teenage girl and used to call him 'kaka' (uncle). As a duo, we never gave it a thought about how successful we were cause we were not that kind of people. He always used to tease me by saying I'm a big director. We always used to chat after the shoot; literature was our common topic to discuss. 
I still cannot believe that he is no more and I cannot call Soumitra da anytime now. I feel like the world is unknown to me now", said actor-director Aparna Sen.
Kaushik Sen, an actor, thespian, shared, "I would have never got into this profession if I had never met Soumitra Chatterjee. So, when I received a letter from him asking me to do a theatre piece 'Ghatak Bidaayer' directed by him, it was like out of the world feeling. He changed my life. Then I have worked under him for a long time, and then eventually I directed many theatres where he acted. It was like a blessing for me."
Mamata Banerjee tweeted her thoughts on his demise,
— Mamata Banerjee (@MamataOfficial) November 15, 2020
Actress Swastika Mukherjee wrote on Twitter,
— Swastika Mukherjee (@swastika24) November 15, 2020
Governor West Bengal Jagdeep Dhankar tweeted,
— Governor West Bengal Jagdeep Dhankhar (@jdhankhar1) November 15, 2020
Apart from them, Rahul Bose, Richa Chadha, Varun Grover, Mirzapur actress Shriya Pilgaonkar and many more actors and actresses and other personalities shared their heartfelt condolences on Twitter.
Last Updated Nov 15, 2020, 4:09 PM IST