Malaika Arora to support Delhi's Binny's Brigade team in Tennis Premier League Season 5
Malaika Arora will be supporting Delhi's Binny's Brigade team in season 5 of the upcoming Tennis Premier League. Malaika said that she is proud to be a part of the team and the league.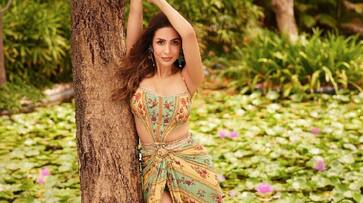 Actress Malaika Arora is all set to be part of the Tennis Premier League Season 5 as she will be cheering for Delhi's Binny's Brigade team. According to the franchise's owner, Save Eat founder & CEO of Binny's Jewellery, Mr. Sneh Binny, the 49-year-old actress's support will add another dimension of glamour to the team and new insights into fitness, allowing the franchise to improve their performance on the court and their popularity off it.
Binny said, "Malaika Arora is an influential figure in the Indian sports and fitness community in addition to being a brilliant actress, model, and television presenter. Malaika believes in inculcating an active lifestyle for wholesome development and long-lasting health benefits that equate to a more prosperous life."
He also stated that the Tennis Premier League has piqued the interest of viewers with its creative format and that the League has already contributed to boosting the status of tennis in India. 
Malaika expressed her joy at being a member of the team and expressed her desire to push the franchise to new heights. The Tennis Premier League, she said, is a terrific tournament with fast-paced matches meant to entice spectators to follow the league. The league has helped the tennis community in India grow at an exponential rate over the previous four seasons, and she is proud to be a part of the Delhi Binny's Brigade and the league. She hopes to play a part that will assist the franchisee in reaching new heights.
The Tennis Premier League is set to have its player auction on October 1, 2023, and the tournament will be in action from December 2023. 
Last Updated Sep 26, 2023, 5:03 PM IST