Love music? Top 5 regional music streaming platforms in India
According to several sources, some specific regional languages, such as Kannada, Telugu, and Tamil, have seen a substantial increase in popularity. Independent artists, who are unquestionably gifted, have seen an increase in popularity.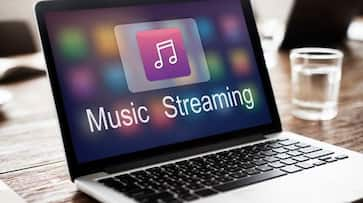 According to a popular homegrown music streaming app, regional music streaming in 2022 took over Hindi and English streaming with respect to number of songs played as well as time spent by users. The report had further suggested that a significant surge in popularity was witnessed in some specific regional languages, including southern languages like Kannada, Telugu and Tamil. Rise in popularity was also registered for independent artists, who are undoubtedly often a bundle of talent. 
It is only evident that regional music streaming has surely have risen in popularity since then, and a testimony to it are these top 5 popular music streaming platforms that are taking regional music to new heights.
Damroo
The list of streaming platforms backing regional music begins with Damroo, touted as India's first homegrown music streaming app dedicated to regional and independent music. From folk to classical and devotional to contemporary, Damroo offers regional music across genres while providing regional and independent artists the chance to earn, grow and own the copyright of their music. Poet Dr Kumar Vishvas and Marwari Catalysts, among others back it. A music industry founded by Damroo veteran-turned-entrepreneur Ram Mishra. This platform is a complete ecosystem for regional and independent artists. Damroo streams music in more than 20 Indian languages, including Bhojpuri, Rajasthani, Punjabi, Tamil, Telugu, Kannada, Marathi, Gujarati etc.
Wynk
This music streaming app by Bharti Airtel is another popular name in the segment. The app was launched nearly a decade ago, in 2014, and is home to popular film, non-film, and regional music. Post the outbreak of the pandemic, the app created quite an interesting Wynk Stage wherein some known singers offered virtual live concerts to users. Wynk streams music across several Indian languages, including Bengali, Bhojpuri, Punjabi, Tamil Telugu etc, which users can access through a premium subscription.
Hungama
Hungama music is next in the list of apps promoting regional music, as apart from Hindi and English, it streams content in languages including Oriya, Assamese, Marathi, Telugu, Tamil etc. The platform has been credited with bringing Dolby Atmos to music streaming in India. It was founded nearly 14 years ago by Neeraj Roy, the platform has been backed by the likes of Xiaomi and Intel Capital, among others.
JioSaavn
JioSaavn is one of the most popular Indian music streaming platforms that caters extensively to the regional audience. Besides content in multiple Indian languages like Bhojpuri, Bengali, Kannada, Tamil, Telugu etc, JioSaavn also streams all popular Bollywood music. While it was founded as Saavn in 2007, it went for a merger with JioMusic and it is reported that the deal was approximately $1 billion. If reports are to be believed, JioSaavn currently has rights for nearly 80 million music tracks across 16 languages.
Amazon Prime Music
Operated by Amazon, Prime Music is one of the leading global names in the music streaming industry, and it is interesting to note that the platform streams Indian regional music in nearly 12 languages. From Malayalam, Kannada, Telugu, Tamil and Punjabi to Bhojpuri and Bengali, Prime Music is the perfect destination if one has a Prime subscription. Moreover, this streaming app comes with Alexa and has an automated car mode for when you're on the wheels.
Last Updated Sep 26, 2023, 12:28 PM IST