Lakshay Kapoor is all set to launch romantic track soon
Lakshay Kapoor came out with his first song Galiyon Mein, which is gaining a good response on YouTube garnering more than one million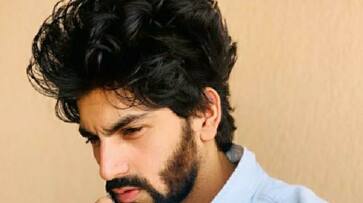 Lakshay Kapoor is a known exporter from Punjab who has his presence all across the world with his export business. Apart from a successful entrepreneur, he is also a competent singer and has known to have a good fan following on social media particularly on his Instagram page.
 
Once he settled down with his business, he tried to give a chance to his singer in him and luckily was able to garner good response on social media. He then came out with his first song Galiyon Mein, which is gaining a good response on YouTube getting more than one million. 
Of late, he has been working on his second music video which happens to be a romantic and love song. While talking about his next venture to the news site - cinetalkers, he informed that the song is a romantic track and has given all his efforts to make it Bollywood style. Well, he has shot the song at the best locations backed with some soulful lyrics. Further talking to the portal, he said that he is working on the post production phase and is likely to bring out the song soon. 
With the current lockdown, he has got time to shape the song in the best way and he is confident that his song will go viral once it hits the digital world. Well, lets see how things would move, but at the moment he is busy preparing for a smashing launch of his second song after giving his debut song in flying colors. He has kept the fingers crossed to keep things moving in the right direction.
Last Updated May 24, 2020, 2:27 PM IST