Koffee With Karan 8: Karan Johar names Bobby Deol fanbase as 'Boobians' in viral Reddit video - WATCH
During the second episode of Koffee with Karan 8, the dynamic Deol brothers duo, Sunny Deol and Bobby Deol, had a frank, deep and totally insightful conversation about the film industry, their journey and dynamics with maverick Bollywood filmmaker and host Karan Johar. Now, a new video has gone viral on the social media platform Reddit in which Karan is labelling the Bobby Deol fanbase officially as 'Boobians.'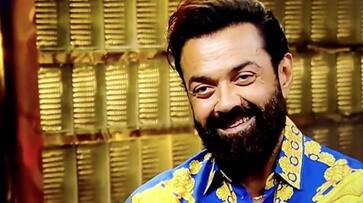 The highly-anticipated second episode of Koffee with Karan 8, dedicated to celebrating the illustrious Deol family legacy, premiered today. The dynamic Deol brothers, Sunny Deol and Bobby Deol shared the spotlight on the show hosted by extraordinary bollywood filmmaker Karan Johar. In an outspoken and captivating no-holds-barred conversation, the siblings went deep inside the highs and lows of their careers, received heart-warming messages from their families, and explored diverse elements of the industry dynamics.
ALSO READ: Koffee With Karan 8: Sunny, Bobby Deol get candid on 'nepotism' in Bollywood - READ
During this open and no-holds-barred frank conversation in the chat show, Karan Johar is casually giving out details on Bobby Deol's transformation with the quirky, unconventional and out-of-the-box characters he portrayed in his recent years and emphasizing his nuanced performance in the Netflix series 'Class of 83,' Karan Johar shares, "Then happened the Class of 83. You suddenly became an internet sensation. Like, there are people on Reddit that are a whole community called Boobians. There are also the thirst traps."
This particular video from episode 2 of the popular celebrity chat show Koffee With Karan has gone viral on the viral social media platform Reddit. The Bobby Deol fans on this viral Reddit thread have given rave and brilliant reactions to Karan Johar for giving them all a shout-out in their show and for naming the Bobby Deol fanbase as Boobians.
KWK : So celebs do surf Reddit ;) A shout out to all the Boobians
byu/Captain-Cool-9875 inBollyBlindsNGossip
A fan said, "We are there, na. Devotees of the Lord." Another fan noted, "Every time Karan said Reddit or mentioned Boobian, I jumped a little." A third fan added, "My man knows about Lord Bobby too." A fan loving the non-popularity of Reddit and mocking Karan for mentioning the Boobians fanbase and Reddit name shared, "I do not want Reddit to turn into some Instagram. I like the feeling of exclusivity." A fan claiming Karan is also a closeted Boobian fanatic adds, "Ofcourse, he is also secretly a boobian." A fan notes, "I feel seen and heard. Thanks, Karan, for relaying our love to the lord." Another fan shared, "Proud to be a Boobian, good to know that KJO reads our comments."
ALSO READ: Abhishek Bachchan trolled for wishing Aishwarya Rai with just 'Happy Birthday'; netizens call it 'dry post'
Last Updated Nov 2, 2023, 1:11 PM IST