Kiccha Sudeep shows off cricketing skills on sets of Phantom
Sandalwood star Kiccha Sudeep has shared a video of him playing cricket on the sets of Phantom. The actor has sent out a meaningful message to fans and asked them to make the best of what they have today.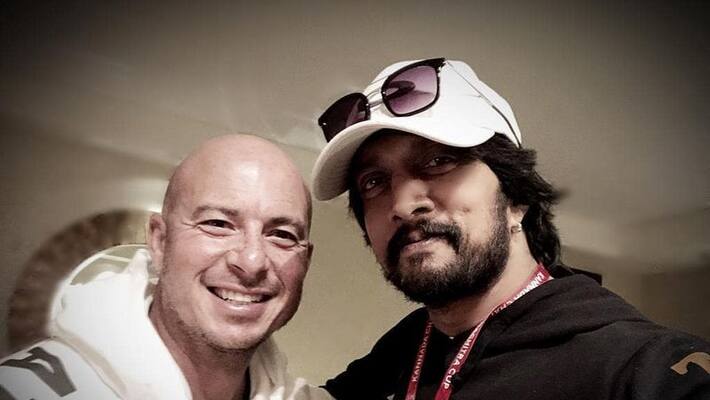 Bengaluru: It is known to all that Sandalwood actor Kiccha Sudeep is a huge cricket fan and is seen taking part in several celebrity cricket leagues every year.
While taking part in cricket leagues this year seems impossible due to the pandemic, Kiccha Sudeep was seen showing off his skills in the sport on the sets of his much-awaited film Phantom.
Sudeep shared a video of him playing cricket on the sets on Phantom while the crew was on break.
Also read: Sandalwood actor Shine Shetty turns vlogger amidst pandemic
Along with Sudeep's moves, what catches the attention of fans is the message he has given out in the Instagram post.
Sudeep stated, "With all that's happening around, hardly we get to hear something nice. Something that can make us smile. Something that gives us energy. It is better to just make the best of everything we have today. I am thankful to time for having been with the team of Phantom…helping us sail through our two and half months of shoot. Ps: BTW…not bad shots ye buddies??".
Wearing a black sleeveless sweatshirt, brown pants, and brown shoes Kiccha Sudeep looks his fittest in the video.
Former South African cricketer Herschelle Gibbs also commented on the star's cricket moves saying it was a "cracking shot".
On Sunday, Kiccha Sudeep shared a throwback picture of him with Herschelle Gibbs.
Last Updated Sep 27, 2020, 2:40 PM IST