'Kantara' by Rishab Shetty secures spot in 54th International Film Festival of India
Hombale Films Kantara rakes in official selection to prestigious Indian Panorama of India's 54th International Film Festival. Apart from this, Hombale Films is currently working on the next part of Kantara, a prequel.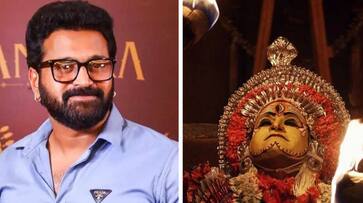 Kantara, Rishab Shetty's 2022 film, swept the nation by storm. While the film offered a fascinating narrative from India's heartlands, it emerged as a sleeper smash that became the year's blockbuster. Kantara has received a lot of love and praise from people worldwide, and now it has added more dignity to its name by being selected for the renowned Indian Panorama at the 54th International Film Festival of India. 
Kantara's beautiful, miraculous experience is set to be screened again at the International Film Festival of India. Kantara by Hombale Films has been selected for the Indian Panorama of the 54th International Film Festival of India, which will be held in Goa from November 20th to November 28th, 2023. While the film has sent the country into a frenzy, it is guaranteed to do the same at the film festival. 
Furthermore, even though the film was released in 2022, its craziness can still be witnessed during the Navaratri season, as Kantara-themed Durga pandal and Idol in Kolkata have been spotted. With the film's captivating sights and fantastic tale, the audience had the most exquisite experience on the big screen. 
Aside from that, Hombale Films is now working on the second installment of Kantara, which will be a prequel. In addition, they have Salaar: Part 1 - Ceasefire.
Last Updated Oct 27, 2023, 11:40 AM IST