The eight-decade-old Kannada film industry (Sandalwood) has created a record of sorts in 2016 with the release of 180 films.
According to an entertainment website, the Karnataka Film Chamber of Commerce (KFCC), the annual turnover, crossed ₹400 crore last year. In 2015, the range was ₹250 crore to ₹300 crore. 
Umesh Banakar, vice-president of KFCC, said in, an interview, "If the trend remains, the number of releases is likely to cross 200 in this year, as 400 titles have already been registered so far." 
So here are five reasons why Sandalwood is changing gears for the better: 
Kannada Movies on Netflix
Filmmaker Pawan Kumar opened up the world market for Sandalwood with his movie U-Turn. The movie is the first one to go on Netflix. The thriller was released with subtitles in 27 languages with a reach of around 8.3 crore subscribers.
101-year-old Hero: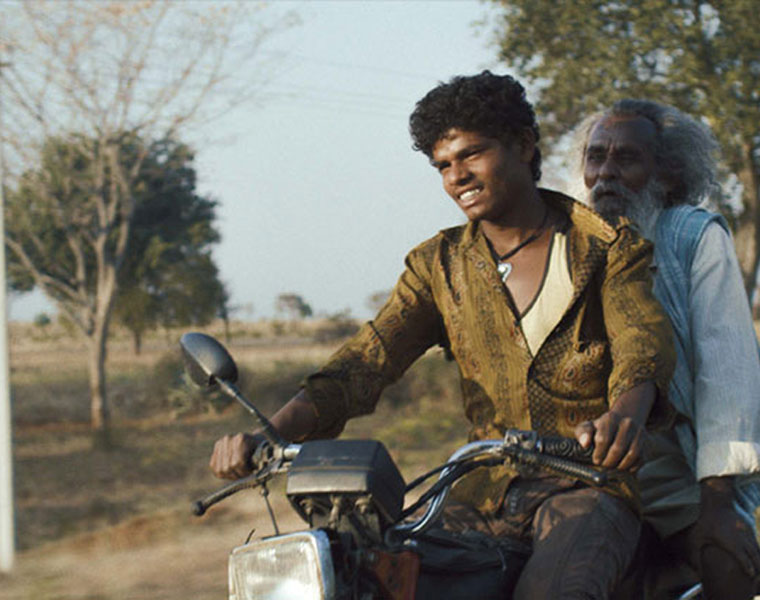 The best character of  2016 was undoubtedly the 101-year-old Century Gowda (played by 98-year old Singri Gowda) in Thithi. The movie features a memorable character Gadappa, played by Channegowda. The man became the face of Sandalwood in international film festivals and the movie took Kannada film industry to global shores.
Outstanding movies: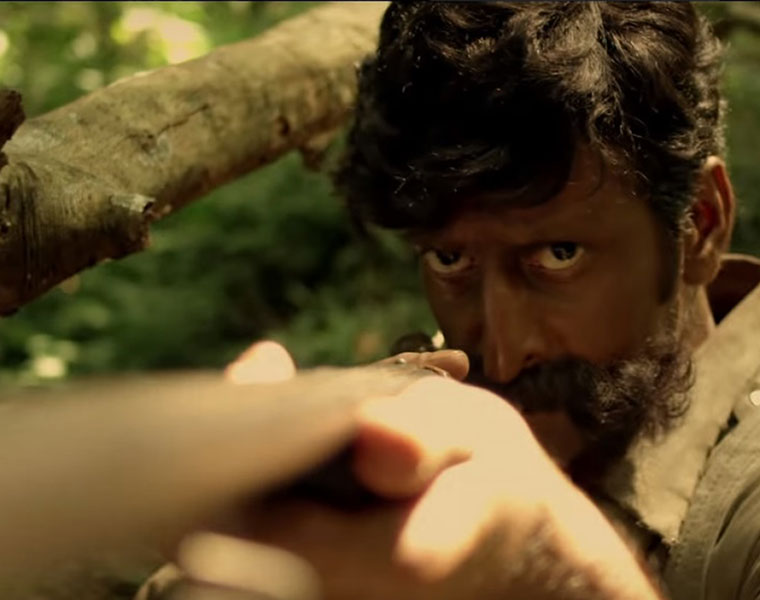 Movies which have received stellar applause include Mummy Save Me, Killing Veerappan, U-Turn, Godhi Banna Sadharana Mykattu, Last Bus, Karva, Aatagaara, Neer Dose, Rama Rama Re, and Dana Kayonu. Recently, Rakshit Shetty's Kirik Party crossed ₹ 10 crore gross collections at the box office in the first week itself and ran to packed houses across Karnataka.
Superb Box Office collections: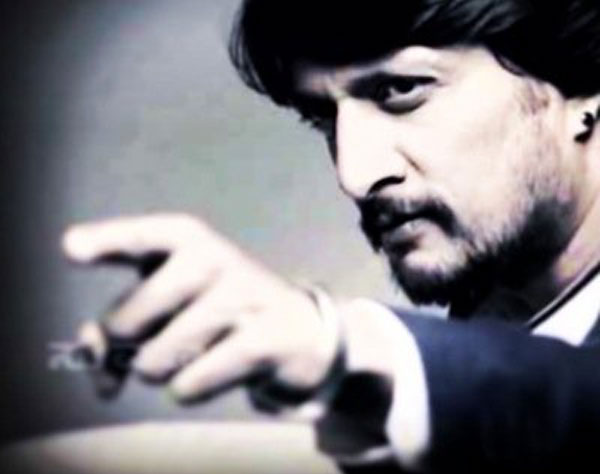 Last year was the year of strong stories where the biggies of Sandalwood like Shivrajkumar, Puneeth Rajkumar and Sudeep took top billing at the box office with their movies. Sandalwood is already out-earning most cinema industries in India.
Also read: Trendsetting Kannada movies of 2016
Interesting experiments: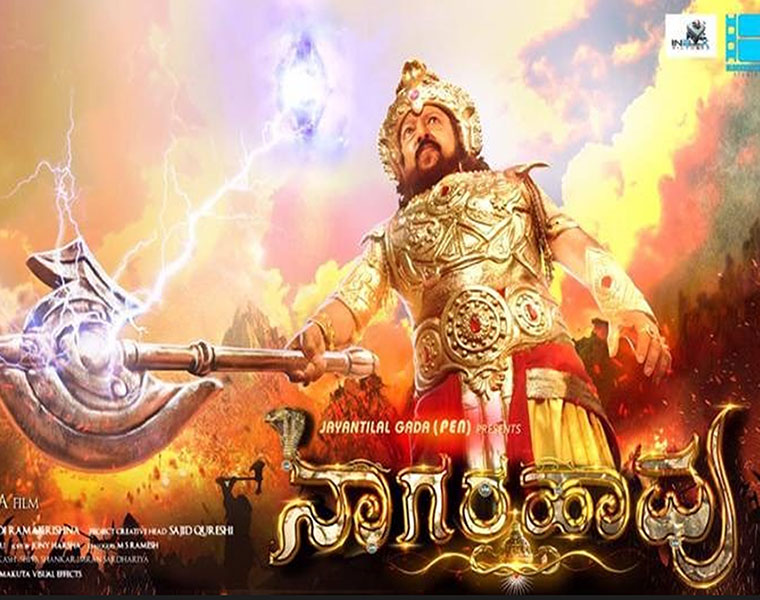 Scripts aside, there were many interesting ideas during the filming of several movies. For example, the movie Nagarahavu was an epic fantasy film directed by Kodi Ramakrishna, who made his directorial debut in Kannada film industry. In the movie, a digitally recreated version of deceased mega star  Dr Vishnuvardhan has played the main role. The movie was later dubbed and released in Tamil as Shivanagam and Telugu as Nagabharanam. According to the reports. the visual effects are given by Makuta VFX and over hundred of artists working for the effects
New age filmmakers
New age filmmakers brought in characters which were close to reality along with psychological thrillers, subtle stories and films based on horror stories. Ramesh Aravind directed a remake with Sundaranga Jaana, proving he can give a new shape to the script. 2016 also brought in Ram Gopal Varma to the industry with Killing Veerappan. Filmmakers like Rishab Shetty, Navaneeth, D Sathyaprakash, Lohith H, Raam Reddy, Hemanth M Rao, and Kaviraj, who came up with different subjects.
Sandalwood movies get remade:
It some good news for the Kannada film industry, other film industries have taking interest in Sandalwood movies. Tollywood actress Samantha Ruth Prabhu, who watched U-Turn wants to the film in Telugu and Tamil. The remake rights of Hemanth Rao's Godhi Banna Sadharana Mykattu was purchased by Prakash Raj, who wants to make it in other South Indian languages and even taking it to Bollywood. D Satyaprakash's Rama Rama Re will be made in Tamil, Telugu and Malayalam and the movie Last Bus was bought over by a Telugu producer.
Sandalwood welcomes newcomers: 
Neha Shetty
Prithvi, grandson of GK Venkatesh, made his debut this year with Preetham Gubbi's Naanu Mattu Varalakshmi. Pawan Kumar introduced actress Shraddha Srinath to the Kannada film industry with U-Turn.  Mangaluru born beauty Neha Shetty with Mungaru Male 2, Suraj Gowda with Maduveya Mamatheya Kareyole Rashmika Mandanna and Samyuktha Hegde with Kirik Party, are some of the other debutants.
Global recognition: 
Kannada films like Thithi, Chakravyuha, Godhi Banna, Karva, U-Turn,  and Kotigobba 2, were released across other the states and various countries all over the world.
Tragedy: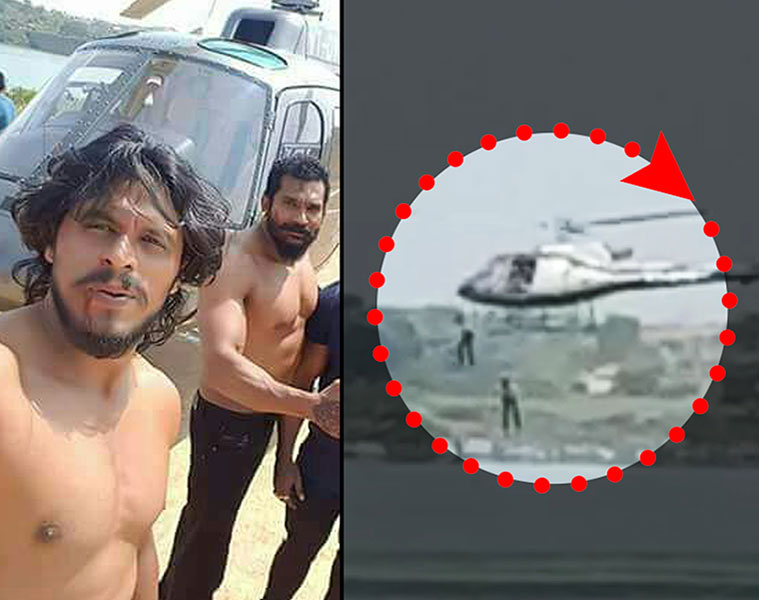 Even tragedy was of an extra scale this year. The biggest tragedy in the film industry was the loss of two actors Anil Kumar V and Raghava Uday. Their lives were cut short while shooting the climax scene for Maasti Gudi. The movie features Duniya Vijay in the lead.