K-pop group ITZY shows you how to keep healthy and fit with these dance moves
Shake your leg to some best K-pop songs and who knows you may be scouted by a talent agency once all of this is over.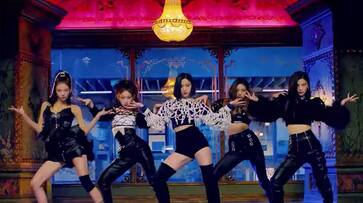 Bengaluru: While the entire world is under extended lockdown due to coronavirus, it's safe to assume that you're already running out of ideas on what to do.
Even for someone who is a homebody, being "stuck" at home for two months can get a bit boring.
So why not spice things up by learning a K-pop dance or two during this quarantine period? It will not only give you the chance to fill your time, but you can also squeeze a bit of exercise along the way.
ITZY has come out with a home dancing routine so that you burn some calories.
ITZY's 'Wannabe' hits are different because their song features EDM sub-genres such as future house and bass house. So, you can dance to your heart's content with some hip hop moves that'll have you feeling empowered by the end of the 3-minute song.
In a fun contest, the group has also asked to share your K-pop dance home training videos taken alone or as a team with friends.
The Consulate General of the Republic of Korea in Chennai will select 3 best teams and present small giveaways.
Here are submission details:
ㅇ Submission by:  Wednesday, June 3, 2020
ㅇ How to submit:   Upload your personal YouTube videos and reply to this post with your link
ㅇ Giveaways : Korean Red Ginseng Extract (CheongKwanJang by Korea Ginseng Corp), Samsung Bluetooth Earphone
Your overflowing energy is encouraged to win the pandemic with your own recharging selection of songs and dance!
Last Updated May 30, 2020, 7:43 PM IST