Jagapathi Babu : The 'Hero' who was reborn as the 'Villain'
Jagapathi Babu makes his debut in Malayalam in Mohanlal's 'Pulimurugan'.
With some 120 movies in all south Indian languages, Babu having reinvented himself successfully.
In his second innings, Jagapathi shifted gears - From hero to villian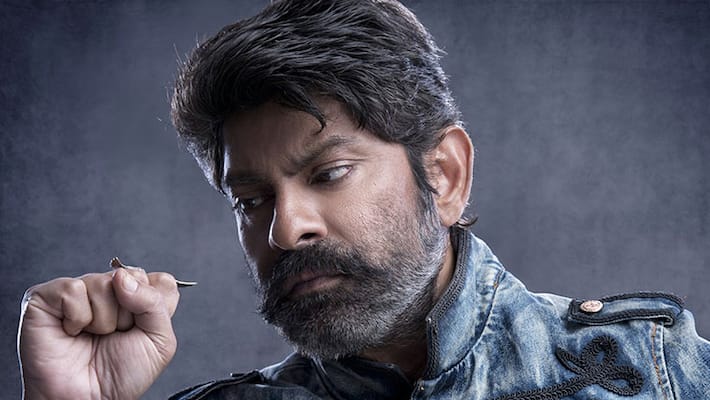 Tollywood and Mollywood seem to have become sister industries. After Malayalam superstar Mohanlal's foray into the Telugu film space with 'Manamantha' and 'Janatha Garage' this year, now is the turn of Telugu actor Jagapathi Babu to step into God's own film industry. 

He makes his debut in Malayalam, playing a pivotal role in Mohanlal's Dussehra release 'Pulimurugan'.

This is like Jagapathi Babu's second innings, a rebirth of sorts. Five years back, it looked like the end of the road for him as a leading man. 

"As a hero, I had no market. I did not see a point in doing stupid films. Things were so bad that I went bankrupt and had to sell my home and shift into an apartment. It was traumatic being jobless," says Jagapathi Babu. 

It was then that Jagapathi Babu decided to shift gears and explore shades of grey and black. And embellished with a luxurious salt-and-pepper beard, Jagapathi Babu has now emerged as the bad man to go to in Telugu cinema. 

"The salt and pepper look worked. It was a bold decision. When I was jobless, I did a photoshoot. Director Boyapati Srinu saw it and that is how 'Legend' happened," recalls Jagapathi Babu. 

'Legend' starring Telugu superstar Balakrishna was a turning point in Jagapathi Babu's career. He played the menacing villain and the movie has been such a hit that it is running for over 1000 days at a theatre. 

"Earlier people had a particular impression about the villain. That he has to be fat and ugly with a potbelly. But look at Hollywood, they have handsome bad guys. I wanted to break that typecast image of a villain," says Jagapathi Babu. 

The actor admits the thought that he will lose his female fan following by playing the antagonist crossed his mind. But he says that much to his surprise, the reverse is happening. While the younger lot like his new look, their mothers who liked him as a hero during their younger days continue to be his fans. "It is a very good space to be in," he chuckles.

Jagapathi Babu who comes from a family that is into producing movies, made his debut in 1989 with 'Simha Swapanam'. He soon established a name with hits like 'Peddarikam', 'Gaayam', 'Subha Lagnam' and 'Maavichiguru'. His forte was as an actor who excelled in family-oriented roles. 

Along with 'Legend' in 2014, he also crossed swords with Rajinikanth in 'Lingaa' in the same year, a movie he accepted just to be in the same frame as the Superstar. 

He followed that with playing strong supporting actor roles like 'Srimanthudu' with Mahesh Babu and 'Nannaku Prematho' with NTR. 'Pulimurugan' with Mohanlal and a Tamil film with Vijay this year have meant Jagapathi Babu is no longer restricting himself to the Telugu space. 

Producers also see this crossover as good business sense as this helps filmmakers explore two markets at the same time. Mohanlal 'Manamantha' and 'Janatha Garage' were both dubbed in Malayalam. Likewise Jagapathi Babu's movies in non-Telugu languages if dubbed in Telugu can now have a market in Telangana and Andhra.

Endowed with a deep baritone voice, Jagapathi Babu also dubbed for Steven Spielberg's Disney film 'The Big Friendly Giant (BFG)'. With over a dozen films in his kitty, Jagapathi Babu is a much sought-after actor now. 

And clearly having done close to 120 movies in all south Indian languages, Babu having reinvented himself successfully, is clearly at the top of his game now. 
Last Updated Mar 31, 2018, 6:42 PM IST