Is Manisha Rani the central character of Bigg Boss OTT 2? read to KNOW
Manisha Rani shines in Bigg Boss OTT with her authenticity and positivity. From Bihar to the reality show, she inspires millions with her charisma and resilience. - By Mahasweta Sarkar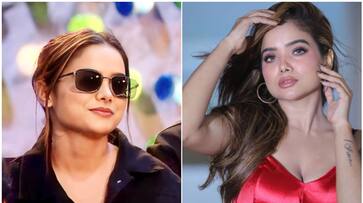 In the intense world of Bigg Boss OTT, Manisha Rani shines as the star of the second season. Despite facing challenges and targeting, she exudes positivity and authenticity. Hailing from Bihar, her journey from a waitress to a background dancer to a reality show contestant has inspired millions. With her charismatic personality and unwavering determination, Manisha Rani has become a pride of her state and won the hearts of viewers across the nation. Her resilience and passion make her a standout contestant, capturing the attention and support of fans on her extraordinary path within the Bigg Boss house.
Manisha's tale of perseverance is an inspiration for aspiring individuals from small towns. Her dedication and hard work have earned her a well-deserved spot in the spotlight. With her background in dance, she brings elegance and grace to the Bigg Boss OTT house, captivating audiences with her performances. Her journey reminds us that dreams can be achieved with determination and passion, regardless of one's humble beginnings.
ALSO READ: Did Samantha Ruth Prabhu receive financial assistance from male Telugu star for myositis treatment?
What sets her apart?
Manisha Rani's authenticity and endless kindness set her apart in the cutthroat environment of Bigg Boss OTT. She stays true to herself, forming meaningful bonds with fellow contestants through her sincerity and compassion. Viewers are captivated by her ability to bring out the best in people, fostering an atmosphere of warmth and camaraderie in the chaotic house. Her genuine nature shines brightly, making her a beloved figure on the show and leaving a positive impact on all who watch her journey.
Manisha Rani has become a beloved favorite on Bigg Boss OTT Season 2, admired for her resilience and strength in challenging situations. Her composed demeanor and ability to handle conflicts with maturity have won the hearts of fans. She is not only entertaining but also a source of inspiration for many viewers. Manisha's impact goes beyond the show, as she has garnered support from people all over the country who admire her authenticity and genuine nature. As a role model, she continues to leave a positive and lasting impression on the audience, making her journey on the show a memorable and impactful one.
ALSO READ: Sara Ali Khan faces backlash from netizens for flat expressions on Vogue cover
Last Updated Aug 3, 2023, 2:52 PM IST