Iconic Dev Anand's residence sold, impressive amount revealed; Read to know more
Dev Anand's iconic Juhu home, where he lived with his family, has been sold to a real estate company for Rs 400 crore. The prime location will soon be transformed into a 22-storey tower, marking the end of an era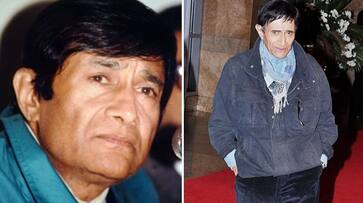 Dev Anand's iconic home in Mumbai's Juhu has reportedly been acquired by a real estate company for an astounding sum of Rs 400 crore. The property holds sentimental value as it was the residence where the veteran actor, Dev Anand, lived with his wife, Kalpana Kartik, and their children, Suniel Anand and Devina Anand.
The house, situated in a prime location, is slated for transformation into a multi-storey tower by the new owner. The sale was recently finalized, and the commencement of the project is pending the completion of paperwork.
Reportedly, the plan for the property involves the construction of a 22-storey tower. The Juhu area of Mumbai, where Dev Anand's home was located, is highly sought after, with other prominent industrialists owning bungalows in the vicinity. This contributed to the substantial price tag of approximately ₹350-400 crores for the property.
Interestingly, the report highlights that some well-known actors, such as Dimple Kapadia and Madhuri Dixit, had previously resided in apartments built around the bungalow premises. However, the iconic home of the veteran star is now set to make way for the construction of the towering structure.
Dev Anand himself had once shared his vision of building his dream home in Juhu. In an interview, he reminisced about the early days when he constructed his house in 1950. At that time, Juhu was not as developed as it is today, and he was captivated by its natural surroundings and wilderness. Dev Anand revealed that Juhu was a tranquil village back then, perfectly suited for his preference for solitude.
However, he also lamented the changes that had occurred over the years, with Juhu becoming crowded, particularly on Sundays. The serene beach he once knew had transformed, with his Iris Park residence now surrounded by a school and four bungalows, a stark contrast to the solitude he once cherished.
Last Updated Sep 20, 2023, 12:56 PM IST