Hrithik Roshan praises Anmol Parashar for his performance in recent OTT release
"It feels good to see someone taking out two seconds of their life to acknowledge you and your work," shares Amol Parashar on Hrithik Roshan's reaction.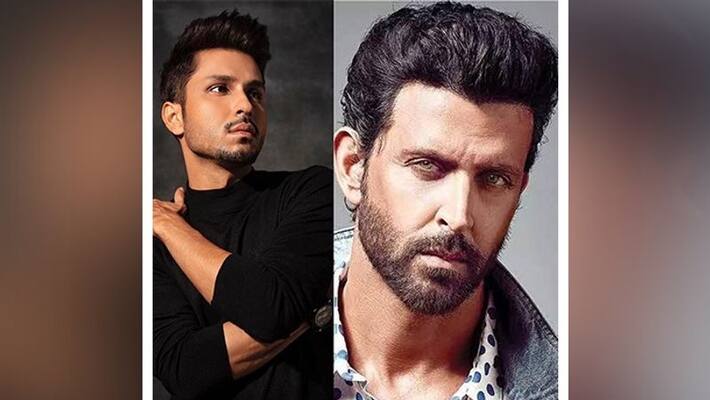 Mumbai: Hrithik Roshan is one of the most humble actors who is very vocal on appreciating new talent and acknowledges good projects. Recently the actor praised the incredible performances in Dolly Kitty Aur Woh Chamakte Sitare and Amol Parashar who plays a pivotal role in the movie was moved by Hrithik's sweet gesture.
In a recent interview, Amol Parashar expresses his feelings on receiving appreciation from superstar Hrithik Roshan. He shared, "It was very sweet. He even put it on Instagram and tagged all of us. When I got this notification, I was happy. It's one thing when you know somebody and have met them in real life. But he saw the movie, he searched for our names and tagged us all. He put in that extra effort to tag us all. That's encouraging. It feels good to see someone taking out 2 seconds of their life to acknowledge you and your work. I sent the screenshot to my parents and they were very happy."
Appreciation in any form is heartwarming but when it comes from a superstar the impact is huge. His response came in after Hrithik took to his social media account to acknowledge the empowering story and talent of the ensemble cast. He wrote, "One of the most 'human' stories delivered by the exceptionally talented @alankrita601, @konkonas & @bhumipednekar. #DollyKittyAurWohChamakteSitare celebrates inner human conflicts, with an empowering story. Superb work by the entire team"
Dolly Kitty Aur Woh Chamakte Sitare is an empowering sisterhood saga of Dolly and her cousins who deal with emotions, acceptance and resolutions in the world of preconceived notions.
Appreciating hardwork, talent and remarkable projects has always been a key aspect of Hrithik. His social media is a testimony of this encouragement and appreciation for talent in any form.
 
Last Updated Sep 28, 2020, 6:42 PM IST