Here's how Kajol reacted when Ajay Devgn was caught staring at other women
Bollywood actor Ajay Devgn wished his wife Kajol on her birthday. In an interview once confessed to being attracted to other female and revealed how his wife reacted.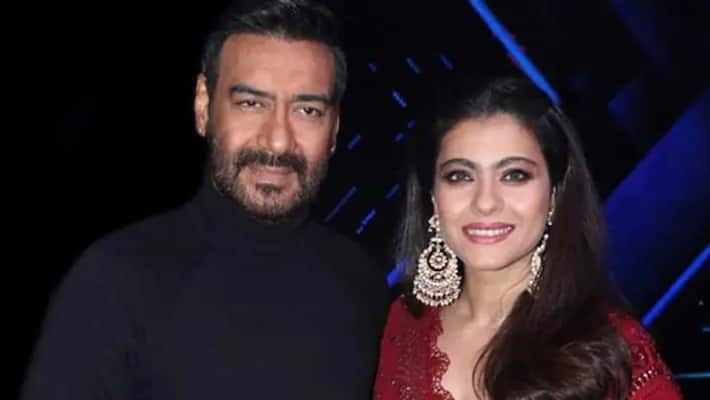 Bollywood actress Kajol celebrating her 47th birthday today (August 5). Her actor husband Ajay Devgn has a special wish for her, showing their love. Ajay shared a photo where Kajol is seen leaning on Ajay's shoulders and laughing. 
He wrote, "You have managed to bring a smile to my face for the longest time now... Happy birthday dearest Kajol; will try to make it as special as you are @kajol (sic)." Ajay and Kajol have been together for more than two decades now. In an interview, Ajay talked about his wife and how different they are like chalk and cheese, and said that he didn't like her initially. 
Ajay found Kajol to be a "loud, arrogant and a very talkative person", and was not keen on meeting her for a second time. While, Kajol found him to snob.
During the promotion of De De Pyaar De, wherein a married man falls in love with a young girl, Ajay was asked by the media whether he had been in a similar situation like in the movie. The movie's storyline is that Ajay is playing a 50-year-old man dating a 26-year-old girl played by Rakul Preet Singh, which sparks a cold war between his girlfriend and his ex-wife played by Tabu.
During an interview, Ajay said that he had been attracted to other women, but Kajol would pass it off with a comment which would be a joke. "It's just normal to feel," Ajay said adding that "you can't turn around and say I never felt (that way)."
In the same interview, Tabu, a good friend of Ajay, has always complained about not finding a partner for herself because of Ajay. Ajay replied, "She wants a guy like me, which she won't get." Kajol was last seen in the Netflix movie Tribhanga - Tedhi Medhi Crazy that released on January 15 this year. 
 
Last Updated Aug 5, 2021, 5:41 PM IST