Good news for SP Balasubramaniam fans; Singer's health condition continues to improve
After a wait for nearly a week to hear about the health status of legendary singer SP Balasubramaniam, his son SP Charan shared an update through Instagram and spoke about improvements.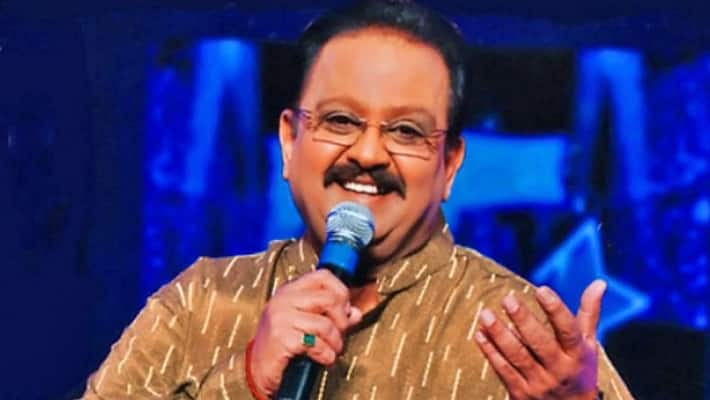 Chennai: For the first time after August 5, there has been some substantially positive news for SP Balasubramaniam fans and well wishers as the singer is not only able to sit for a few minutes and undergo physiotherapy but has also been taking in food orally since Friday. 
His Son SP Charan who has been considerate enough to share the health update on regular basis, as usual, took to Instagram and shared a video message on his father's health update and said there is some more improvement needed in the legendary singer's lungs. 
The singer still continues to be on ventilator but was able to sit for 20 minutes in regular intervals and started oral intake of food which may further improve and strengthen his condition. 
"There is still some improvement needed in his lungs, his breathing and his strength. He is undergoing physiotherapy. He is able to sit up. The doctors are helping him sit up for a while, around 15-20 minutes every other day. It is a task, but he is making an effort because of all the love, prayers that you all have been giving. He has started oral intake of food since yesterday, which should help him grow stronger and take care of other vitals also," SP Charan said in the video.
The singer was admitted on August 5 to MGM hospital after he tested positive for Covid-19. On August 13, his condition worsened. When the singer's condition became serious by August 20, fake messages regarding his health started to float. 
Following this, Charan issued a clarification and asked people not to fall for such rumours and also asked media to restrain themselves from putting out false news. 
Charan has been regularly posting video messages on the health developments of his father. 
 
Last Updated Sep 20, 2020, 11:20 AM IST