Chandni Soni gets candid about Rashami Desai and webseries on Delhi's infamous Naina Sahni murder case
Chandni Soni talks about her webseries 'Tandoor', based on Delhi's infamous 1995 Naina Sahni murder case and also about actress Rashami Desai, read on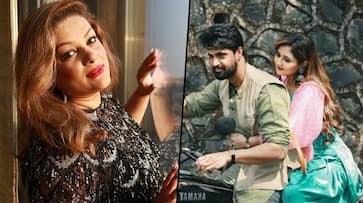 The meteoric rise of the digital space has been a boon for the makers allowing many real stories to come out. Recently released 'Tandoor', based on Delhi's infamous 1995 Naina Sahni murder case, is Chandni Soni's second work as a co-producer.  
Here's a recent conversation with Soni on the rise of the digital space & more:
What inspired you to produce Tandoor?
Well mystery thrillers have been one of my favourite genres. When the script came to me, I really liked it in one go. I didn't want to miss out on such a stellar story.
Did you at any time feel any hesitation about the subject?
No, I was very confident about co-producing this series since the day I read it for the first time.
Where do you find Rashami Desai as an actor? 
I think she's just phenomenal. Her performance touches all emotions brightly and I have seen her efforts. It was a fun ride working with her. 
Tandoor is based on a real incident. Didn't it make your job a bit complex? 
It's actually a huge responsibility. Bringing real life incidents into existence on screen takes several cautious efforts. We gotta make sure nothing is altered negatively.
What do you think is the biggest strength of digital space? 
It has a wider reach. Today, digital is the new thing and we can't deny how powerful it has become as a medium. 
"In terms of audience engagement, digital has started to match the big screen." How far would you agree?
I would say that after the lockdown, it has started emerging at a faster rate. Since cinema halls were closed, projects got an OTT release. So yeah, it's booming. 
Any plans or offers of associating for a biopic as well?
I would love to. If a strong script comes up, I would definitely give it a thought. 
What lies ahead on the work front? 
I will be co-producing season two of 'Raktanchal'
By: Jaideep Pandey
Last Updated Aug 3, 2021, 2:03 PM IST