Fifth Global Taj Film Festival to shine spotlight on Uttar Pradesh's rising film industry
The Global Taj Film Festival's fifth edition is set to elevate Uttar Pradesh's film scene, offering opportunities for local talent and showcasing award-winning films.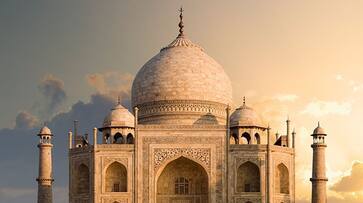 The fifth edition of the Global Taj Film (GTF) Festival is set to provide a significant boost to the film industry in Uttar Pradesh and create opportunities for local aspiring talent. This festival will take place at Agra University's JP auditorium from November 3 to 5 and will showcase ten award-winning films.
Over the years, the Global Taj International Film Festival has gained popularity among low-budget filmmakers and budding actors. In addition to full-length films, the event will also feature a variety of short films, animation films, and music videos for the audience to enjoy. U.N. Shukla, Director of the Institute of Tourism and Hotel Management, mentioned that the festival will include master talks and workshops, which will be especially beneficial and inspiring for aspiring actors and filmmakers. This exposure is expected to provide valuable learning opportunities for students.
Every year, the festival presents the prestigious Saraswati Phalke Award, named after Dada Saheb Phalke's wife, to honor an accomplished female artist or technician in the industry. The organizers of the three-day festival anticipate a significant turnout of producers and directors who will explore potential filming locations in the Agra district. This region boasts exciting adventure spots and natural beauty, in addition to iconic landmarks like the Taj Mahal and other Mughal monuments. This is likely to promote Agra as a filming destination and create new employment prospects for local talent.
Ranjit Sama, a prominent member of the Uttar Pradesh Sangeet Natak Academy and a film producer, believes that this festival will also benefit the film city project in Greater Noida. Suraj Tiwari, the festival director, mentioned that various film industry figures and actors will participate in different sessions at the event. This interaction is expected to foster a more conducive environment for nurturing creativity in the Braj area, which includes Agra, Mathura, Firozabad, Hathras, Aligarh, and Bharatpur.
The festival's jury panel comprises individuals such as TV actor Umesh Vajpeyi, director Shashank Srivastav, producer Sandeep Koteja from Goa, Rashid Ansari from Delhi, and BS Jogdand from Nasik.
Last Updated Oct 28, 2023, 12:19 PM IST