Did you know this trivia about Dilip Kumar, the 'Tragedy King'?
Veteran actor Dilip Kumar passed into the ages on Tuesday morning. Here are some lesser-known facts about the legend.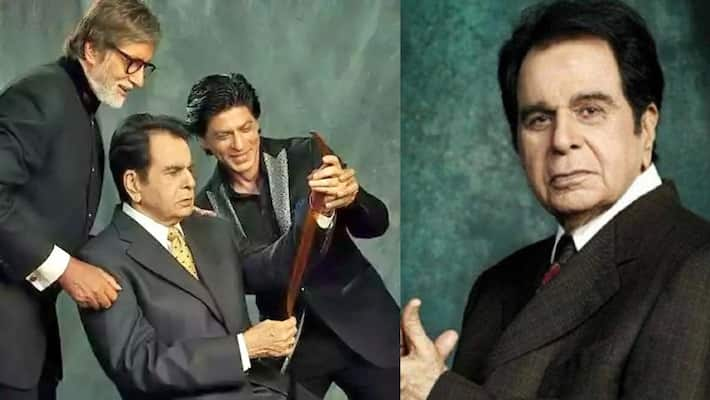 Veteran actor Dilip Kumar passed into the ages on Tuesday morning. Here are some lesser-known facts about the legend.
* Dilip Kumar was born in Peshawar in the Qissa Khawani Bazaar area. His father was a landlord and a fruit merchant who owned orchards in Peshawar and Deolali. He was childhood best friends with Raj Kapoor as they grew up together.
* After running away from home and reaching Pune, he set up a sandwich stall at a canteen and saved Rs 5000, which was worth a lot more back then. He then went back home.
* In 1942, a family friend introduced him to Devika Rani, the top actress at the time, at the Bombay Talkies Studio. Dilip Kumar joined the Bombay Talkies as a scriptwriter as he was proficient in Urdu. Devika Rani suggested that he adopt a stage name before casting him in the lead role in Jwar Bhata in 1944.
* Dilip Kumar first success was the film Jugnu in 1947. His biggest breakthrough was in 1949 in Andaz and in the 1950s, he had many more successful movies. Mughal-E-Azam is his highest-grossing film.
* Dilip Kumar sought psychological help for the roles he did in the 1950s that dubbed him the 'Tragedy King', after which he took lighter roles. He turned down a role in David Lean's Lawrence of Arabia. It later went to Egypt's Omar Sharif.
* Dilip Kumar was the first actor to win the Filmfare Best Actor Award in 1956 for Daag. He won 7 more times, 4 of those being consecutive wins. He was described as the "ultimate method actor" by Satyajit Ray.
* Dilip Kumar trained and learned to play the sitar for the song 'Madhuban Mein Radhika Naache' in the 1960 movie Kohinoor.
* Dilip Kumar's first love was Madhubala, whom he dated for seven years. He married Saira Banu in 1966 but took a second wife in 1983 with socialite Asma Sahiba, but the marriage did not last for more than 2 years.
* Dilip Kumar was fluent in Urdu, Hindi, Hindko, Punjabi, Marathi, English, Bengali, Gujarati, Pashto, Persian and the Awadhi and Bhojpuri dialects.
* Two of his younger brothers died due to Covid-19 in 2020. Aslam Khan passed away in August at the age of 88 and Ehsan Khan at 90 in September. 
* He was the Sheriff of Bombay for 3 years from 1979-1982. He was involved with a number of social and charitable initiatives and donated a hefty amount to the development of Bandra.
* He holds the Guinness World Record for winning the maximum number of awards by an Indian actor. The awards include 10 Filmfare Awards for Best Actor, Filmfare Lifetime Achievement Award, Filmfare Special Recognition Award and 19 nominations for Filmfare Best Actor Award, Padma Bhushan in 1991, Dadasaheb Phalke Award in 1994, Padma Vibhushan in 2015 and NTR National Award by the Government of Andhra Pradesh in 1997.
Last Updated Jul 7, 2021, 11:14 AM IST