Did you know Aishwarya Rai Bachchan was a part of these films? Read interesting facts
India's one of the most loved actresses and leading lady, Aishwarya Rai Bachchan, has turned 48 on Monday, November 01.

The timeless beauty has aged like a fine wine over the last few years and continues to rule the hearts of many. After doing blockbuster films such as Jeans, Hum Dil De Chuke Hai Sanam and Devdas, among others, here are a few films of Aishwarya Rai Bachchan that you may or may not know about. Aishwarya Rai Bachchan is one of the finest actresses that India has ever produced. Much, much before Priyanka Chopra Jonas and Deepika Padukone entered the West, it was Aishwarya who was mapping India's success in the global film map.
Over a career spanning at least 24 years, Aishwarya has had a number of successful films in her kitty. However, the 'global' actress has also been of films that her fans may or may not remember.
Also Read: Aishwarya Rai birthday special: Meet 7 look-a-likes of Mrs Bachchan whose pictures went viral
Mela (2000): Twinkle Khanna once said that she decided before the release of Mela that if the will won't be a success, she would quit the industry and marry Akshay Kumar. While one may remember that, few may recall watching Aishwarya in this Aamir Khan - Twinkle Khanna starrer. Similar to Hum Tumhare Hain Sanam, Aishwarya makes a late entry in this film towards the end. She falls in love with Aamir Khan's brother, Faisal Khan's character. Fun fact, Aishwarya is also one of the few actresses who have worked with all the three Khan - Shah Rukh, Salman and Aamir. And no, Mela doesn't count in that. Aishwarya had done a cold drink commercial with Aamir Khan, ages ago. 
 Also Read: When Aishwarya Rai faced nasty questions by David Letterman; here's how she replied (Throwback)
Hum Tumhare Hain Sanam (2002): This film featured Madhuri Dixit, Shah Rukh Khan and Salman Khan in the lead roles. The film is a twisted story of a marriage and a friendship tangled with each other. While fans may recall Shah Rukh as the possessive and doubtful husband, very few would remember Aishwarya playing the role of 'Suman', Salman's love interest in the film. Aish played a cameo in the film as a young visually impaired girl who is in love with Suraj (Salman Khan).
Also Read: Aishwarya Rai's pictures leaked from Dubai event; fans should not miss it
23rd March 1931: Shaheed (2002): This Bobby Deol starrer film also featured Aishwarya in a small role. The 'Devdas' actress was seen in the film's song 'Jogiya Ve'. Interestingly, this was Aishwarya's second project with Bobby after Aur Pyaar Ho Gaya, her Bollywood debut in 1998.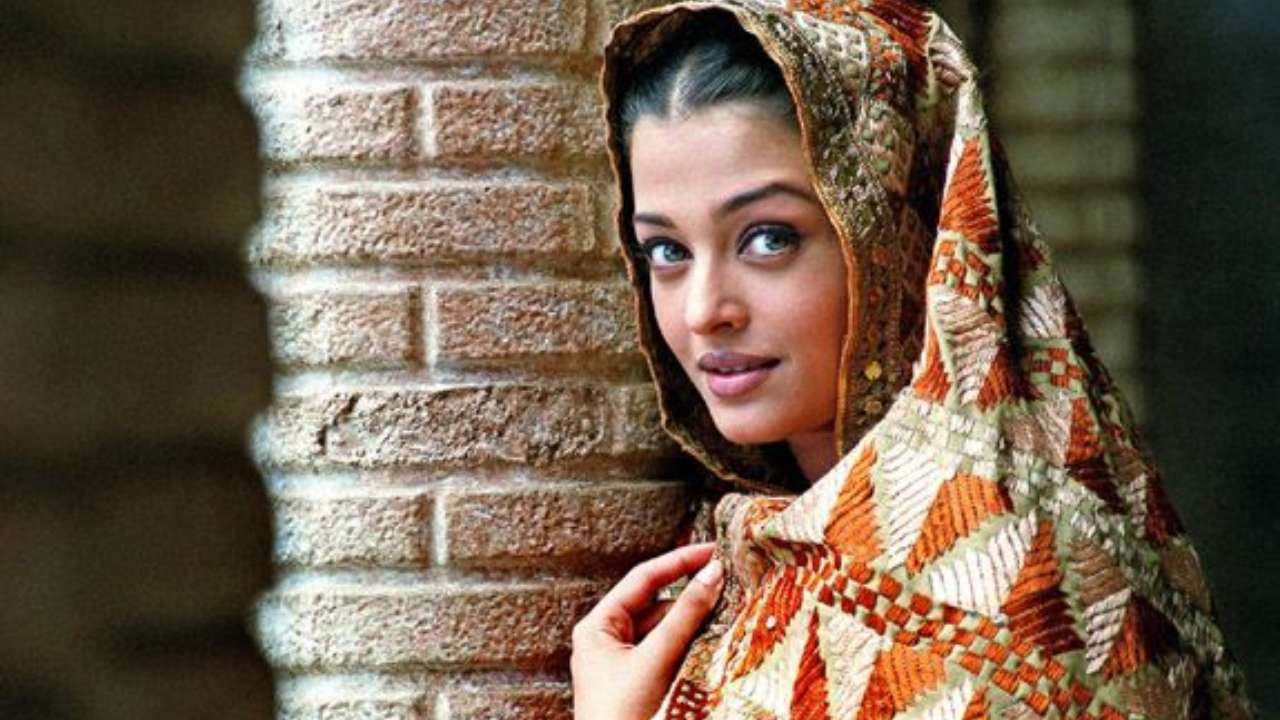 Shakti - The Power (2002): The film with Nana Patekar, Shakti Kapoor and Karishma Kapoor in the lead, has a special mention of Aishwarya Rai Bachchan. Whether or not you remember the film or its plot, there is no way you can forget Aish's stellar performance. No, it's not about a role but rather a dance number that she did. The film's song 'Ishq Kameena' saw Aish showing off her best dance moves. This song had gone down as one of the best dance numbers of that year.
Bunty Aur Babli (2005): Even before Aishwarya became the 'Bachchan Bahu', the actress had appeared in a song with Amitabh Bachchan and Abhishek Bachchan in the film 'Bunty Aur Babli' starring the latter opposite Rani Mukherjee. Till date, 'Kajra Re' - the song which Aish performed, is one of the favourite songs of all Bollywood buffs. In fact, during the wedding of Mukesh and Neeta Ambani's daughter, Isha Ambani, Aishwarya and Abhishek had danced on this song.
Last Updated Nov 1, 2021, 8:30 AM IST