Deepika Padukone's fiery red dress makes fans go crazy as she attends Shah Rukh Khan's 'Dunki' wrap up party
Deepika Padukone and Shah Rukh Khan attended a party, looking stunning. Speculated to be hosted by Rajkumar Hirani, it celebrated the wrap-up of 'Dunki' shoot. Deepika later switched to casual attire for her flight. She will be seen in Rohit Shetty's 'Singham 3'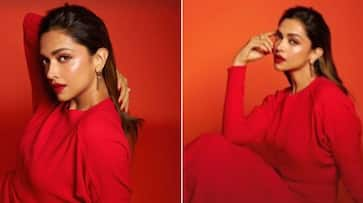 Deepika Padukone is renowned for her distinctive fashion sense and her ability to effortlessly balance her career and personal life, all while making noteworthy public appearances. Recently, she was spotted at a party in town just before heading to the airport. The actress left a lasting impression at the party, stunning everyone in an exquisite red gown. She complemented her look with bold red lipstick, sleekly styled hair, statement earrings, and elegant heels.
In attendance at the event was none other than Shah Rukh Khan, who looked impeccably dapper in an all-black suit. He had neatly tied back his hair into a small ponytail. Speculations have been running wild on the internet, suggesting that the party was hosted by Rajkumar Hirani to celebrate the completion of the Dunki shoot. The guest list was an exclusive gathering of Bollywood celebrities, including Shah Rukh Khan's wife, Gauri Khan, and their daughter, Suhana Khan.
Deepika Padukone and Shah Rukh Khan have shared the screen in multiple films, with their latest collaboration being "Jawan," which proved to be a massive commercial success, grossing over 1000 crores at the global box office.
ALSO READ:Has Anil Kapoor's Instagram account got 'hacked'? Actor's posts and display picture removed - READ
Following the party, Deepika swiftly transitioned from glamour to comfort as she headed to the airport to catch a late-night flight. She opted for a relaxed and casual ensemble, wearing a black top paired with loose-fitting denim jeans. Netizens have been highly impressed by her ability to seamlessly switch from a glamorous party look to a comfortable travel outfit in a matter of hours.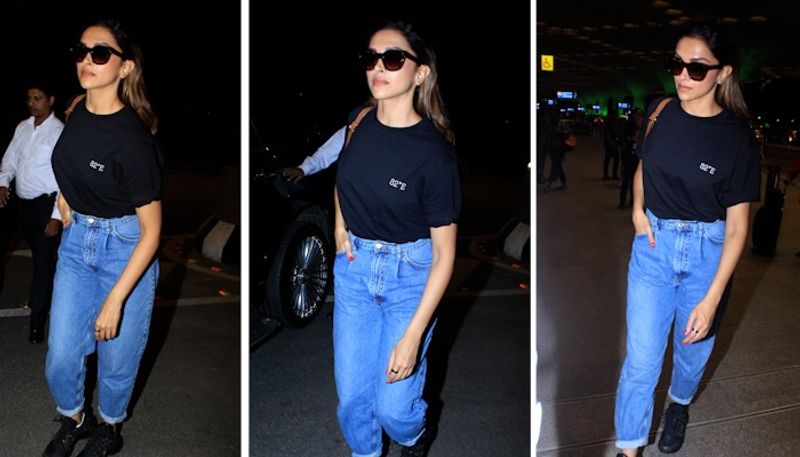 On the professional front, Deepika's next project is Rohit Shetty's highly anticipated "Singham 3." Her fans eagerly await her upcoming role in this exciting film.
Last Updated Oct 21, 2023, 9:29 AM IST