Has Anil Kapoor's Instagram account got 'hacked'? Actor's posts and display picture removed - READ
Anil Kapoor's Instagram handle might have been hacked. The actor's posted photos and display picture stands removed from Instagram. Now his daughter, actress Sonam Kapoor has reacted to the same. The account has been wiped off of pictures, videos and even the display image of Anil Kapoor which has caused a stir in social media.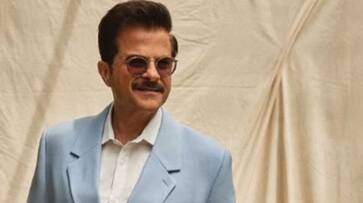 Anil Kapoor, boasting 5.8 million Instagram followers, recently surprised everyone by deleting his profile picture and removing all his posts without any explanation. Speculations are abuzz on social media, with many suggesting a possible hacking incident, while others speculate it might be related to the promotion of his upcoming film, Animal.
ALSO READ: Bigg Boss 17: Show conducts individual press conference for Jigna Vora, cries recalling jail experiences
Adding to the mystery, the daughter of Anil Kapoor, Sonam, expressed her shock on Instagram stories, writing, "Dad!!??," The sudden move has left fans and followers curious, eagerly awaiting an explanation from the actor. Anil had shared a story that is now unavailable.
Interestingly, Anil Kapoor's following and follower list seem intact, with just the display picture and all posts are missing.
Long back, a new poster for Ranbir Kapoor's upcoming film Animal was released, revealing the first look of Anil Kapoor. Anil Kapoor shared the poster on his Instagram, announcing that he will essay the role of the father to Ranbir in the movie, named Balbir Singh. In the poster, Anil Kapoor looked bruised, wearing a blue outfit, and sitting on a chair.
Interestingly, the film Animal is slated to release on August 11, clashing with Gadar 2 and OMG 2. However, the makers decided to push the release date of Animal to December. Entertainment portal has exclusively learned that the makers of Animal are planning on launching the trailer just days before the film's release on December 1. However, another song from the film might be released before the trailer is launched. A source in his quote to an entertainment portal shared, "The trailer of Animal will get unveiled on November 23. About a week before the film hits the big screen. The makers want to use the next few weeks to build intrigue and excitement surrounding the Ranbir Kapoor starrer. The trailer promises to be a hard-hitting and intense one. It will definitely leave fans surprised as they all are in for a treat."
ALSO READ: Did Offset break silence on 'saving' his marriage with wife Cardi B? Know details
Last Updated Oct 20, 2023, 3:15 PM IST