'Chikku' star Siddharth talks about his film event being disrupted by pro-Kannada group; here's what he said
Tamil star Siddharth was in Bengaluru promoting his next film 'Chikku' when members of an alleged pro-Kannada organisation disrupted the event and caused a commotion.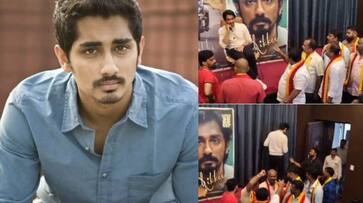 Siddharth was recently promoting his film 'Chikku' in Bengaluru when the event was disrupted and forced to be cancelled by an alleged pro-Kannada organisation. In response, the actor has stated that it is 'disappointing' that his film's event has been cancelled owing to the current Cauvery water war with Tamil Nadu. Siddharth said that his film had nothing to do with the disagreement between the two states and that the uproar cost the producers a lot of money.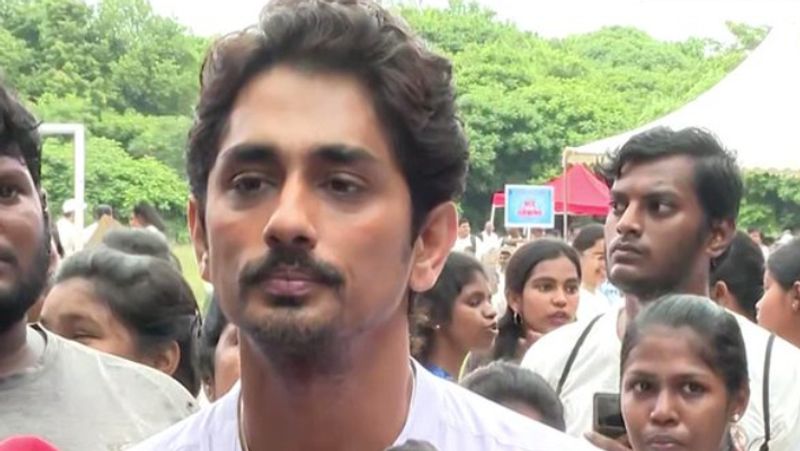 "Yesterday, in Bengaluru, there was an incident. The backstory is that this is the first time, as a producer, I screened my film to many ahead of the movie's theatrical release. It was shown to the media in Chennai and Kochi. There was a plan for such a show in Bengaluru as well. I planned to show the film to about 2,000 students before the release. No one has done it so far. A plan was also to screen the film for Kannada stars that night. But we cancelled everything as a mark of respect to the bandh. We incurred a huge loss, but beyond that, it was disappointing that we couldn't share a good film with people there," Siddharth stated during an Instagram live session, as cited by Indian Express.
Also Read: Mammootty's Kannur Squad on OTT: Netflix or Prime Video or Sony Liv?
"The press was supposed to watch the film after the interaction, but you all saw what happened there. It happened in front of many cameras. I don't want to talk about it. When the film is getting a good response, I don't want to talk about anything to distract the attention. There's no relation between my film and the issue. I believe my social responsibility will show up in the films I make spending my money," the actor added.
For the uninitiated, Siddharth was promoting his new film 'Chikku' in Bengaluru on September 28 when members of a purported pro-Kannada organisation disrupted the event and caused a commotion. According to reports, they interrupted the event and requested the actor to cancel it. 
Also Read: KGF 3: Yash starrer to release in 2025; makers to give huge update in December
According to a news agency, the members told Siddharth that it is not the 'appropriate moment' for him to promote his film because Karnataka is at odds with Tamil Nadu over the Cauvery River. As a result, Siddharth had to leave the press conference before he could face the media and discuss his works.
Chikku, Siddharth's film, is directed by SU Arun Kumar and is described as an intense family drama. According to reports, the film is about a father trying everything he can to recover his missing niece. Siddharth not only plays the protagonist in the film, but also produces it.
Last Updated Sep 30, 2023, 9:31 AM IST