Britney Spears takes internet by storm, drops topless picture; netizens leave nasty comments
Britney Spears took to her Instagram account and dropped a topless picture, covering her breasts with her hands; here's what netizens are commenting.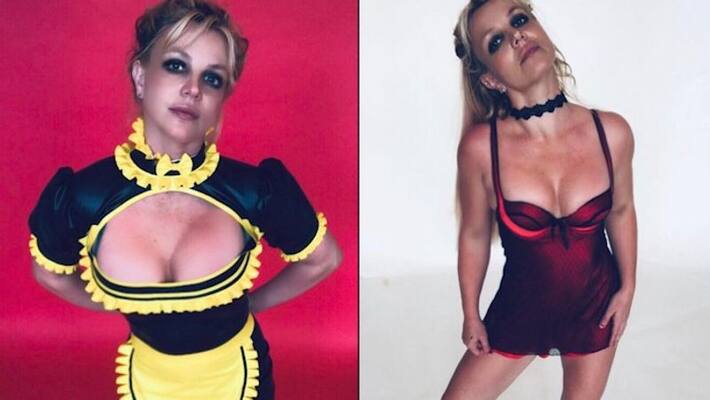 Hollywood singer and celebrity Britney Spears broke the internet by dropping an exclusive topless picture, covering her breast with hands. In no time, netizens went gaga over the photograph and dropped some 'x-rated' comments.
Leaving her golden tresses open, she is posing topless in a middle of a lawn. As expected; netizens have gone wild after seeing the picture. Some loved and appreciated her beauty by dropping heart and fire emojis, while some commented thirsty remarks.
One fan wrote, "Free the Britties!!:, another wrote, "this is a message: she wants FREEDOM!!!!!".
Many were not in favour of Britney going topless. One person said, "You are beautiful, but if you want freedom, don't post this." another one commented, "You don't need to show your body for people to love you. Think of the example you are showing to young girls, and reflect."
The singer was recently grabbing headlines for her relationship with boyfriend Sam Asghari. Reports say that they both are very happy together. He makes sure that she eats well and works out. She depends on him for everything. He works and has his own life too, but he is around as much as he can.
 
Take a look at her picture:
Last Updated Jul 24, 2021, 1:50 PM IST